Overview
To activate global search anywhere within the Etlworks UI, click on Search text field in the top menu bar.

If "Distraction free mode" is enabled, then click on Search button in the lefthand side navigation menu.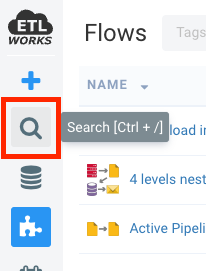 Alternatively Ctrl + / keyboard shortcut can be used at any time to active global search.
How to use
After the search field has been activated, start typing search terms to find desired objects. Results will appear automatically as you type.
The items with a higher relevance score (a 1-100 number on the right) are displayed first.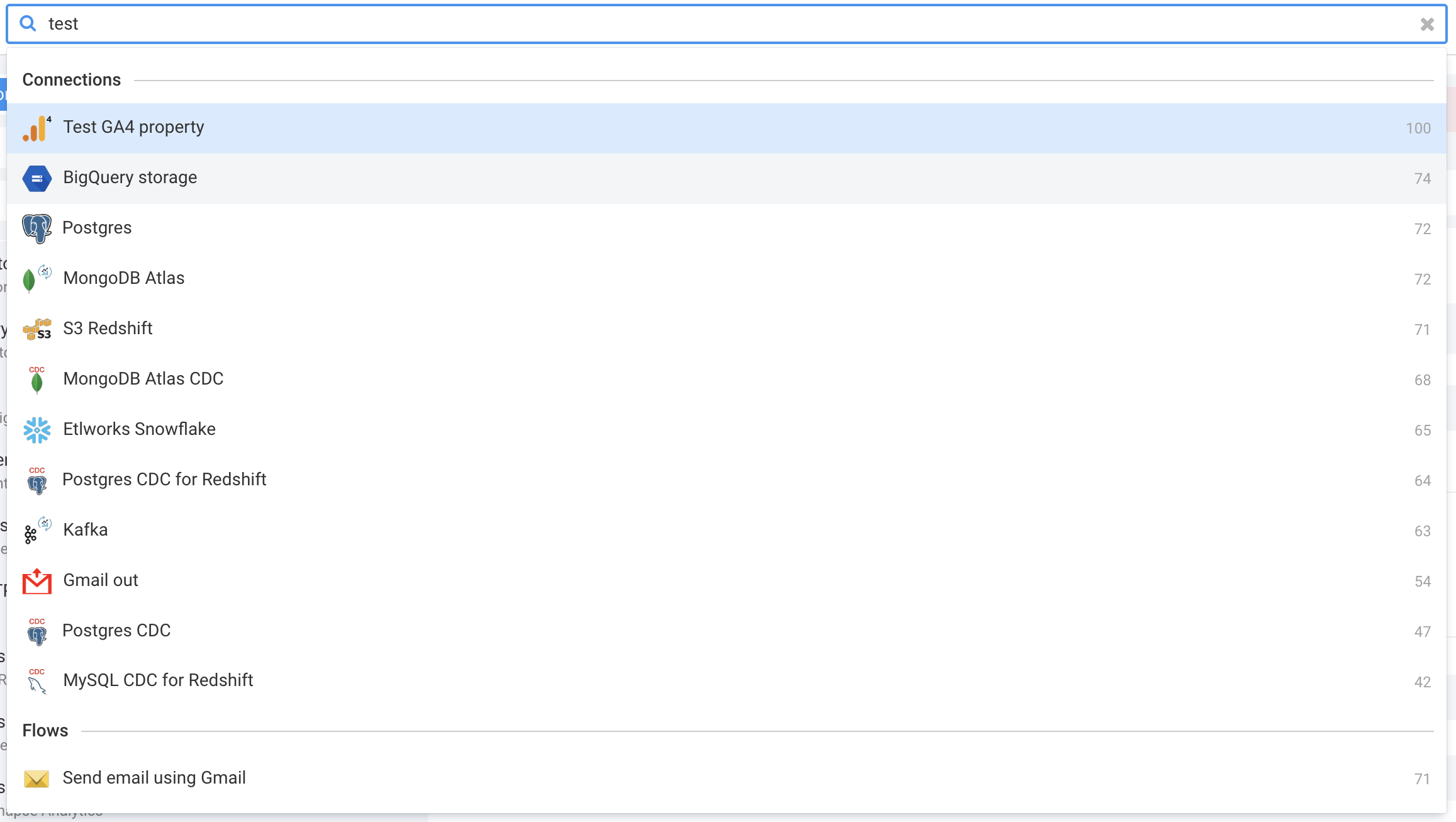 Searchable attributes 
Object title
Description
Tags
All user-editable fields
Code
Macros
Objects included in the Search results