Overview
In Etlworks Integrator, it is possible to read and write data in numerous data exchange formats, such as CSV, JSON, XML, Excel, etc. The actual files may be in file storage, cloud storage, key-value storage, a NoSQL database or on an email server.
Connecting to data storage, NoSQL database or email server
Testing a connection
Click the Test Connection button on the connection screen to test the connection. Test Connection is only available for Cloud and File storage. In addition to actually connecting to the storage, Integrator attempts to read file names using a configured folder and file name. Integrator supports wildcard file names.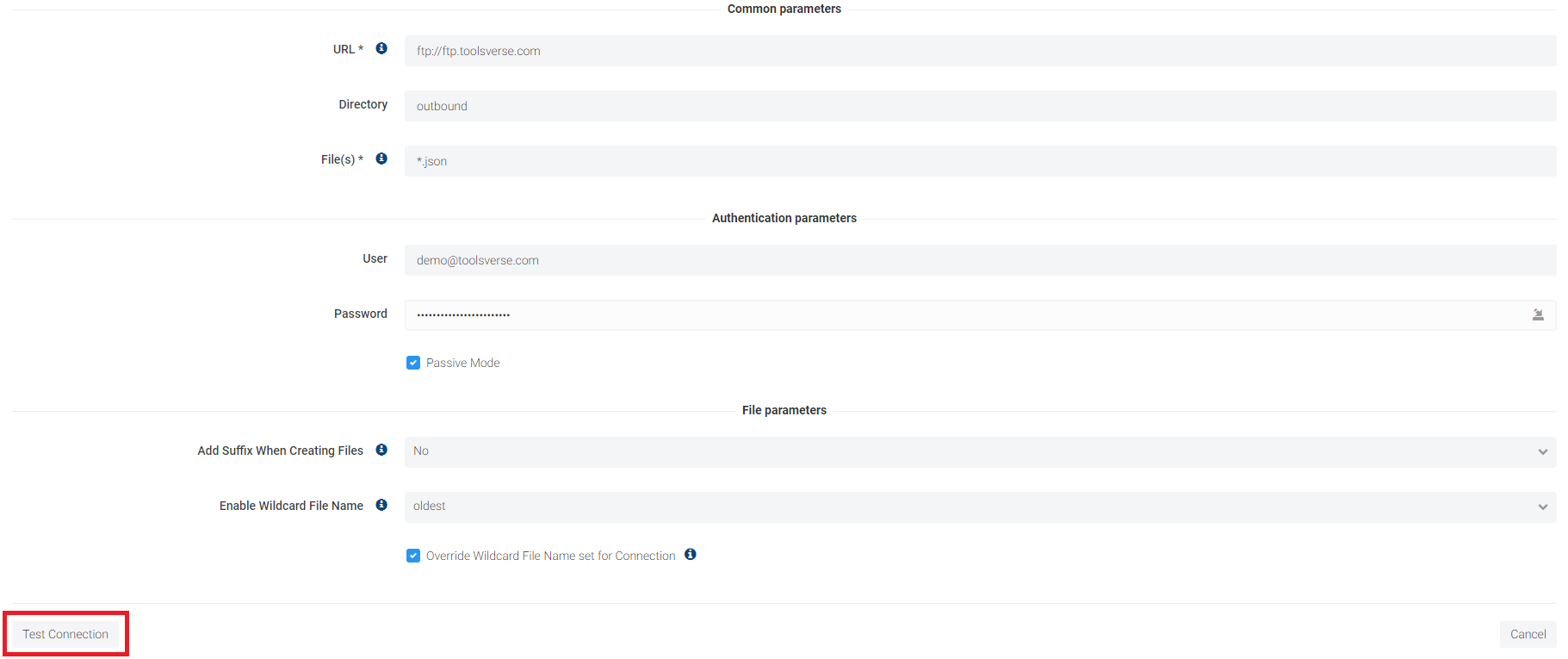 Formats
When working with files it is required that you describe the data exchange format. Etlworks Integrator supports the most commonly used formats:
Browsing files and viewing data
Use the Explorer to browse files and view data.
Step 1. Create a file connection.
Step 2. Choose the format.
Step 3. Open Explorer, select the connection created in Step 1 and link it to the format chosen in Step 2.
Step 4. Explore the metadata (files and fields), view data in a grid, query data and discover dependencies using SQL.
File operations
Extracting, transforming and creating files
Expose file as an API endpoint
Tips and tricks when working with files