Overview
The Etlworks Integrator can automatically create (and drop) staging tables for you from practically any data source: files, API endpoints, etc.
Process
Step 1. Begin to create a data integration Flow by opening the Flows window. Click + and type create staging tables in the Select Flow Type box.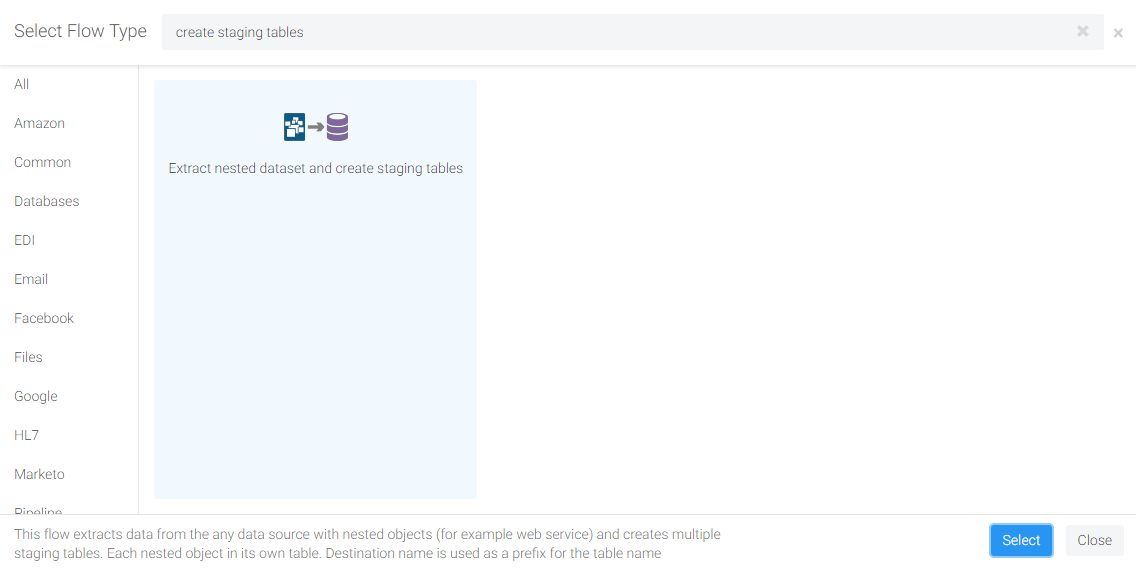 Step 2. Continue by defining the FROM and TO. Select a database Connection for the staging table(s) in the TO Connection field.
The TO field will be used as the name for the staging table.

Step 3. Configure the Flow to drop an existing staging table if it already exists.