About Inbound Messages
When inbound messages are being processed by the listeners, Integrator stores them in the database in their original, raw format.
This feature is disabled by default and can be enabled by selecting flag Keep Messages when scheduling event-driven flows.
For example, when a third-party application calls Integrator's endpoint, and sends a JSON payload, the payload will be stored in its original format in the database.
Let's call the payload, received by Integrator, a message.
Working with Messages
Messages can be queried, displayed and viewed in the Messages window: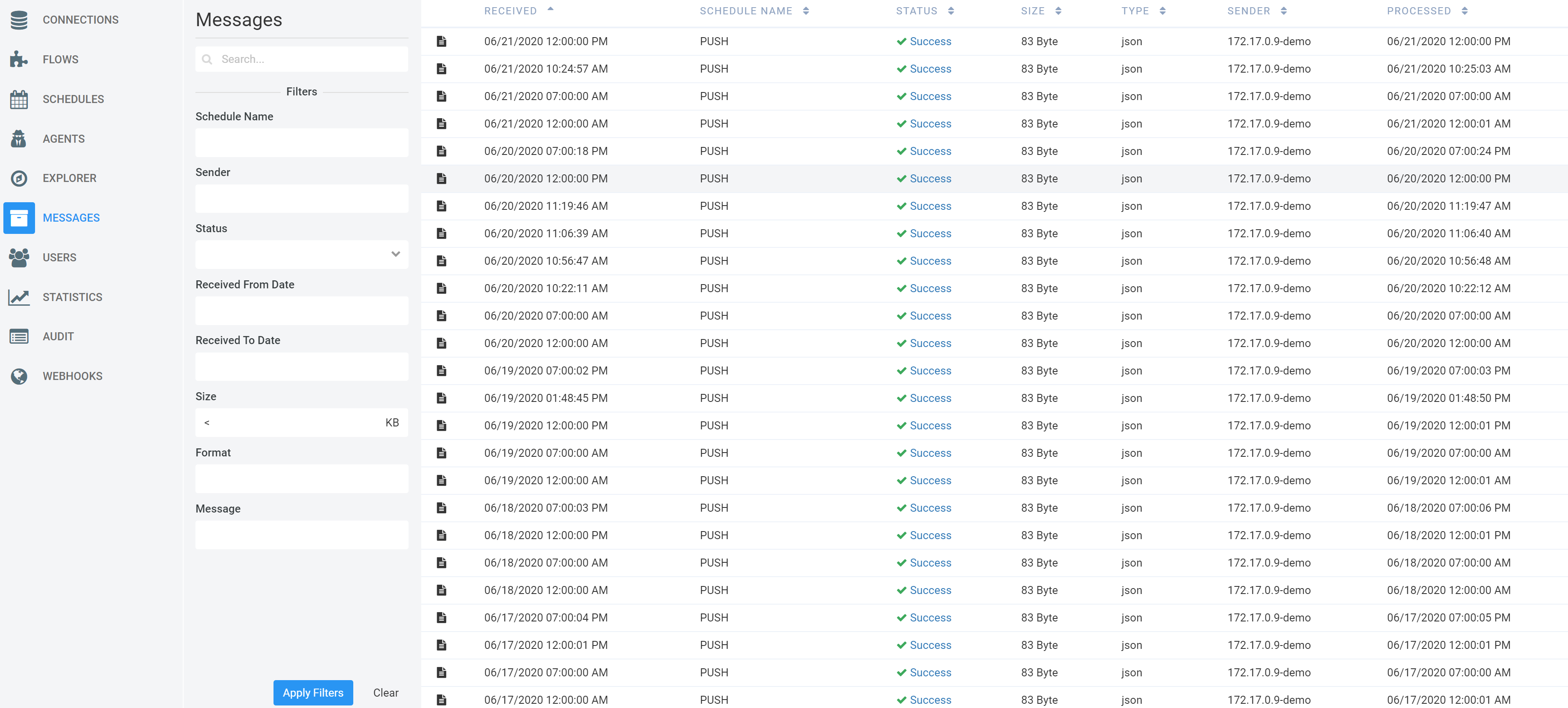 View the message
To view the message in its raw format, click the icon on the left side of the grid.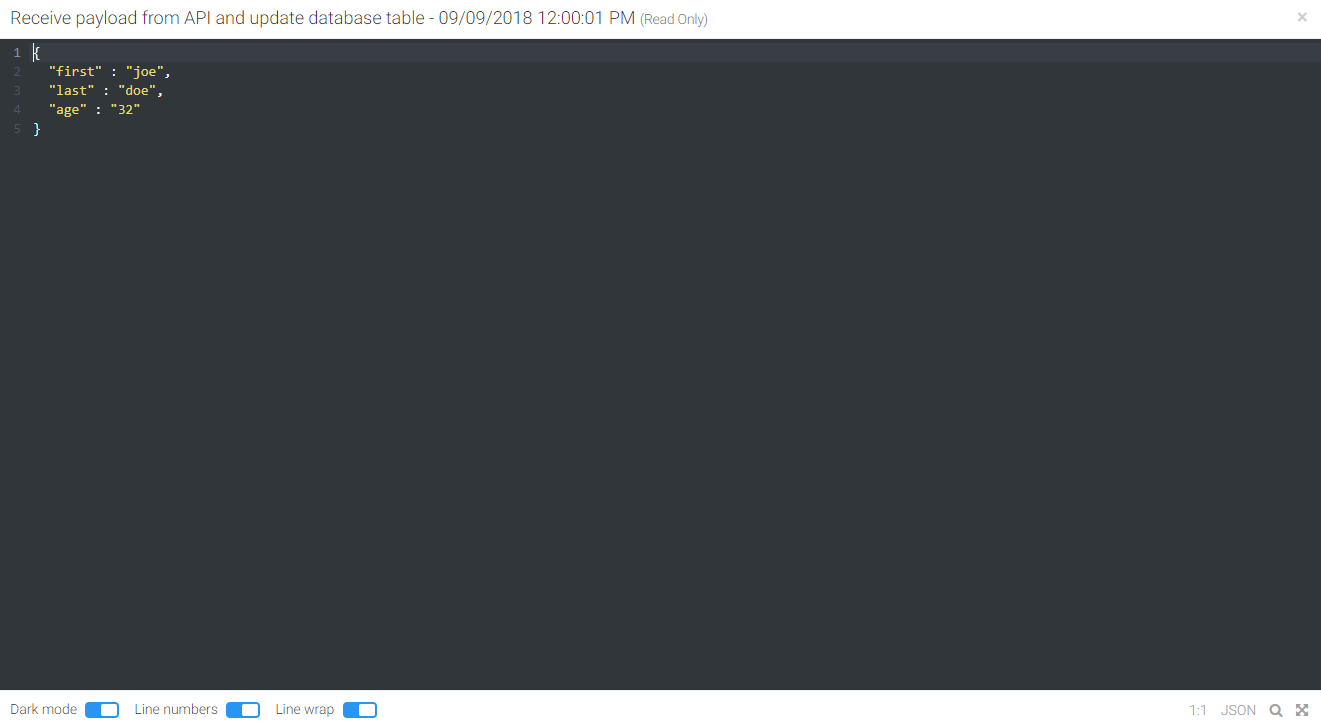 View the status of the flow
To view the status of the flow that processed the message click the Status link in the grid.