Overview
In this section, you can view and manage your current subscriptions and billing details. A user must be an owner of the billing account and account admin.
Access billing account
While in the Etlworks app click your account name in the top right corner, then click Preferences.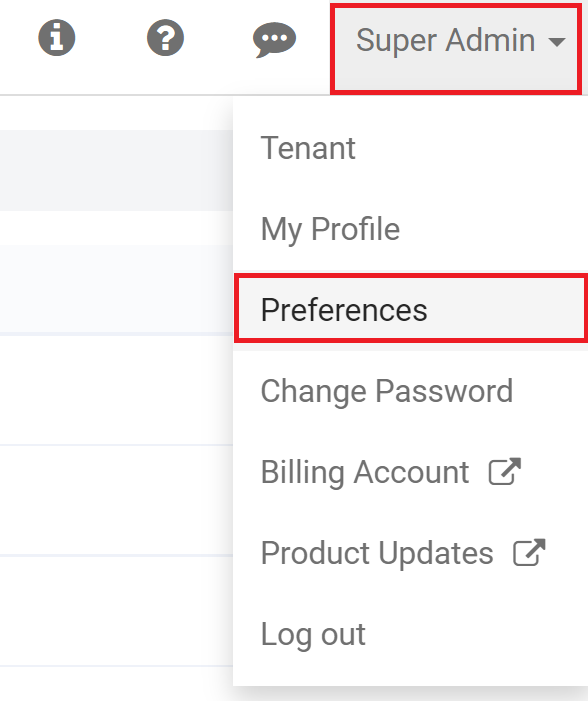 Then select Billing account.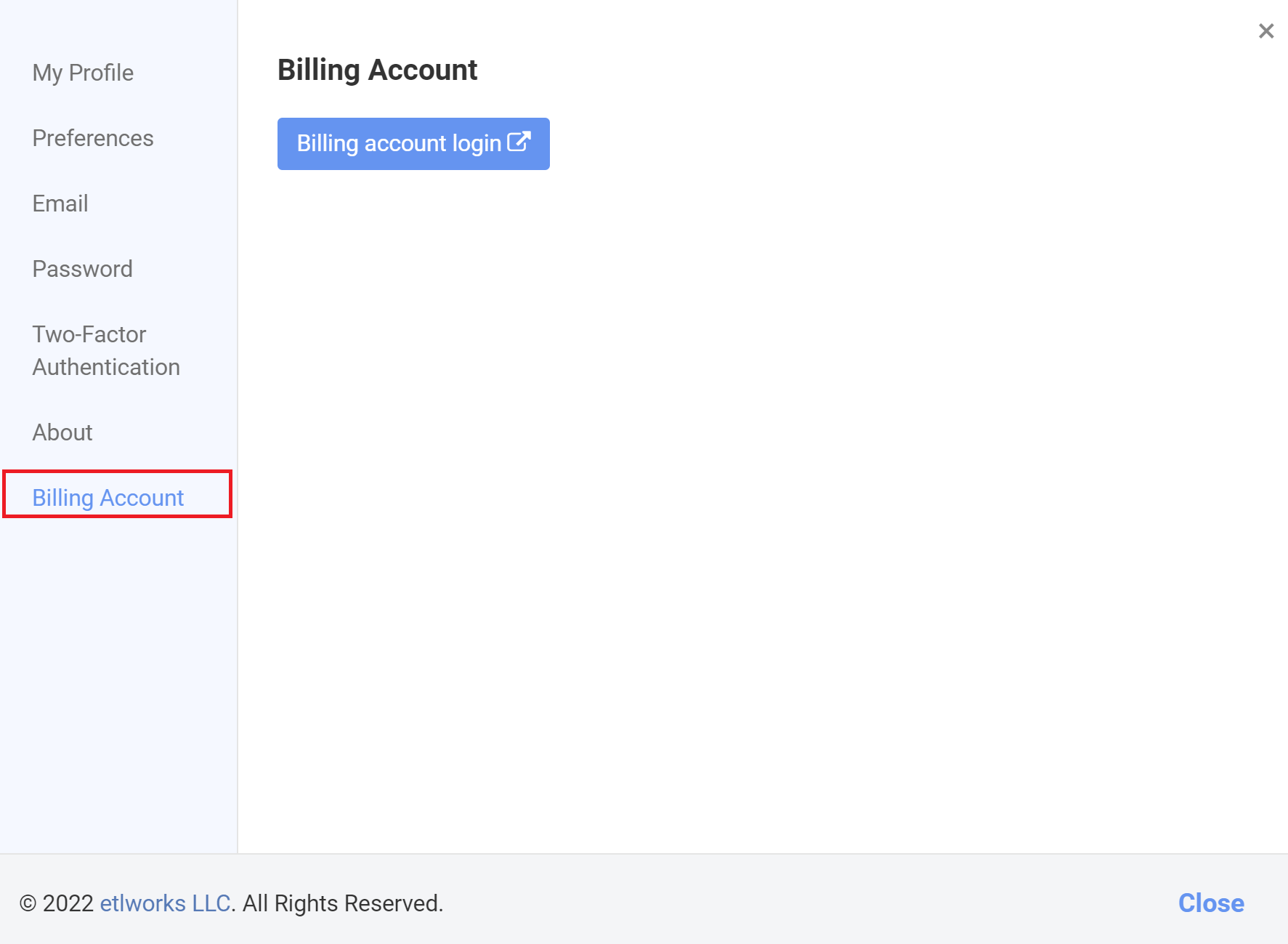 Select Billing account login to access the billing and subscription management portal.
Change billing account owner
Account admin can change the billing account owner: