About two-factor authentication
Two-factor authentication (2FA) adds an extra layer of security on top of your username and password when logging into the Etlworks Integrator. This requires verification of the log in through a second linked device, such as Google Authenticator.
You can use any QR-based authenticator app to set up two-factor authentication with the Etlworks Integrator.
How is two-factor authentication more secure
Because two-factor authentication requires that someone logging into an account has access to a physical object belonging only to the account owner, the risk of a potential intruder gaining access to your account is much lower.
Enable two-factor authentication
Do not enable 2FA for the accounts used to access Listeners.
Log in to Eltworks Integrator with your existing password.
Click Account at the top of the screen.
Click Preferences.
Select Two-Factor Authentication, click Enable, and follow on-screen instructions.


Log in to the Etlworks Integrator with enabled 2FA
Once two-factor authentication is enabled, you'll be prompted to enter a code that is delivered to your device upon successful log in.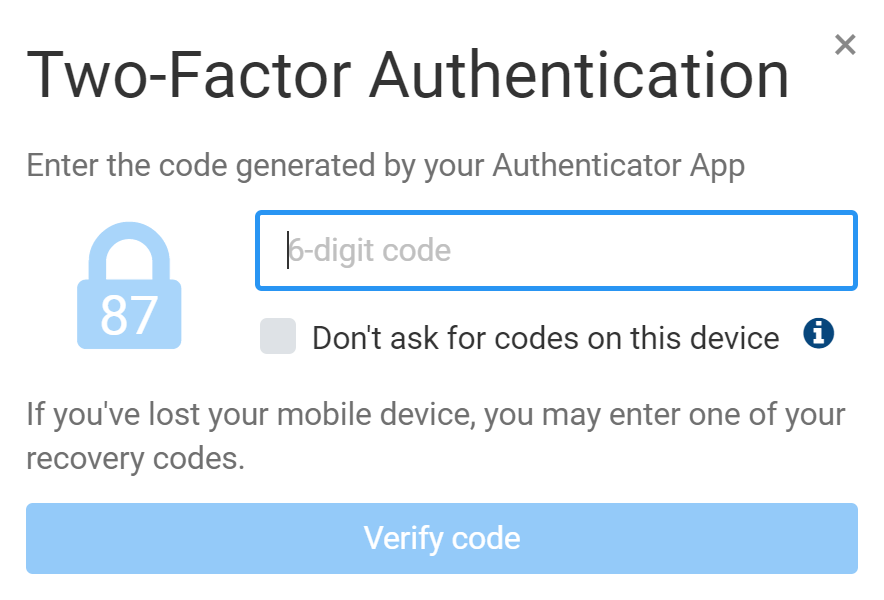 What happens if I lose my 2FA device?
You can use recovery codes generated when you enable the 2FA for your log in. Each code can only be used once.
To view recovery codes, go to User Profile, select Two-Factor Authentication, and click View your recovery codes.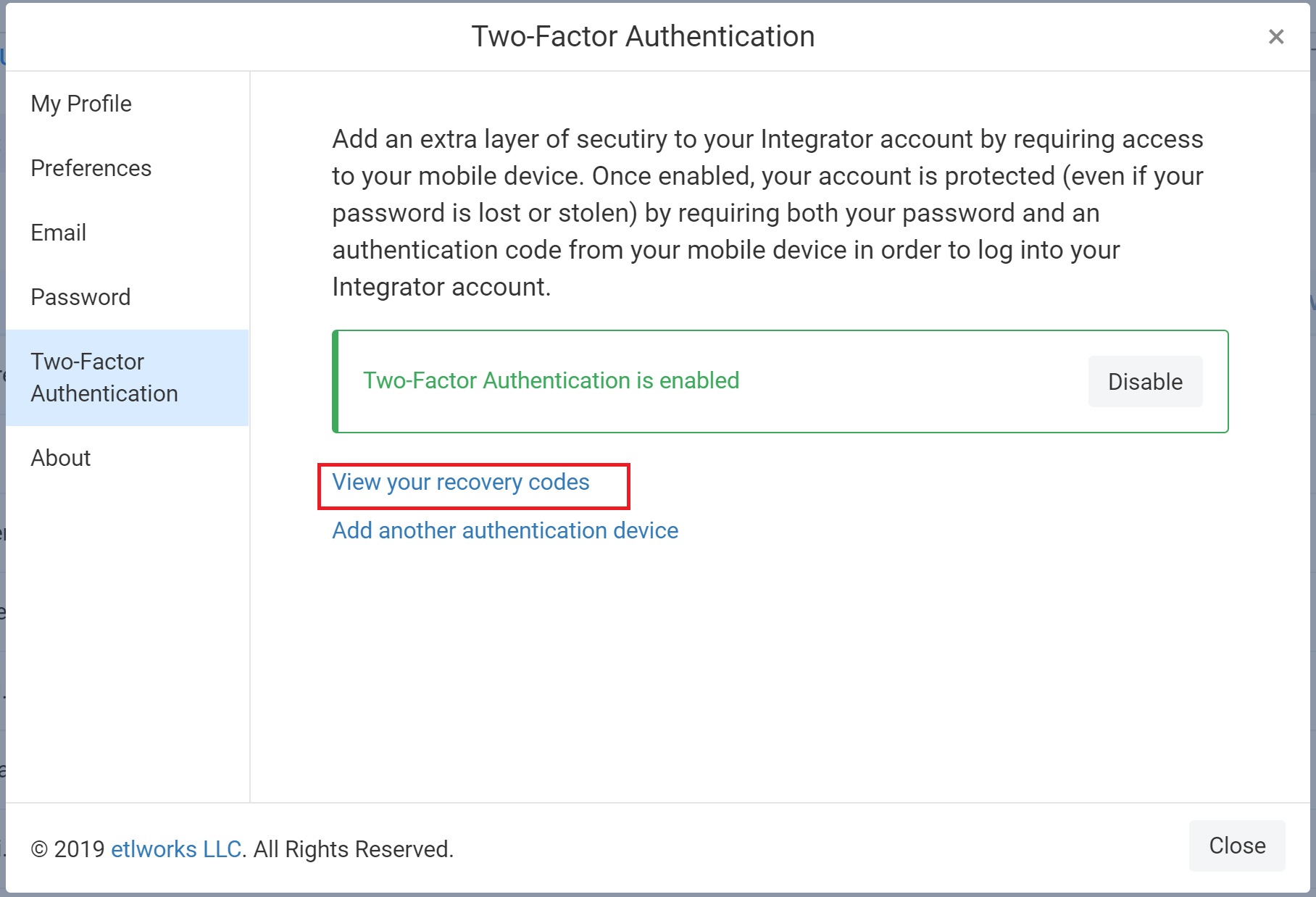 On this screen, you can also reset your recovery codes.
Confirm that your team has set up two-factor authentication
You must be an admin to access this screen.
Go to Users and check the 2FA column.