Overview
Etlworks offers self-managed subscriptions through our customer portal, powered by PayWhirl. We also offer a more traditional invoice billing. Both options support ACH as a payment method, also monthly and annual billing. Only subscriptions through our customer portal support credit cards as a billing method.
Invoice billing
Step 1. Request a quote by sending an email to sales@etlworks.com.
Step 2. Optionally sign a contract using DocuSign.
Step 3. Start receiving invoices from Etlworks with a Net of up to 60 days.
Self-managed subscriptions
Step 1. Create Etlworks billing Account
To create a new Etlworks billing account, go to the customer portal, click Sign up here, enter the required information and click Create my account.
The Etlworks billing account is not the same as an Etlworks Integrator's account. The former is managed by a third-party subscription provider Paywhirl.
Sign in to an existing billing account
If you already have an Etlworks billing account, open the customer portal, enter your credentials and click Sign in to your account.
To modify your profile information, click My Profile.

Step 2. Add a payment method
To add a new payment method or change an existing one, log in to the customer portal, click Payment Methods, and add or modify the credit card or bank account information.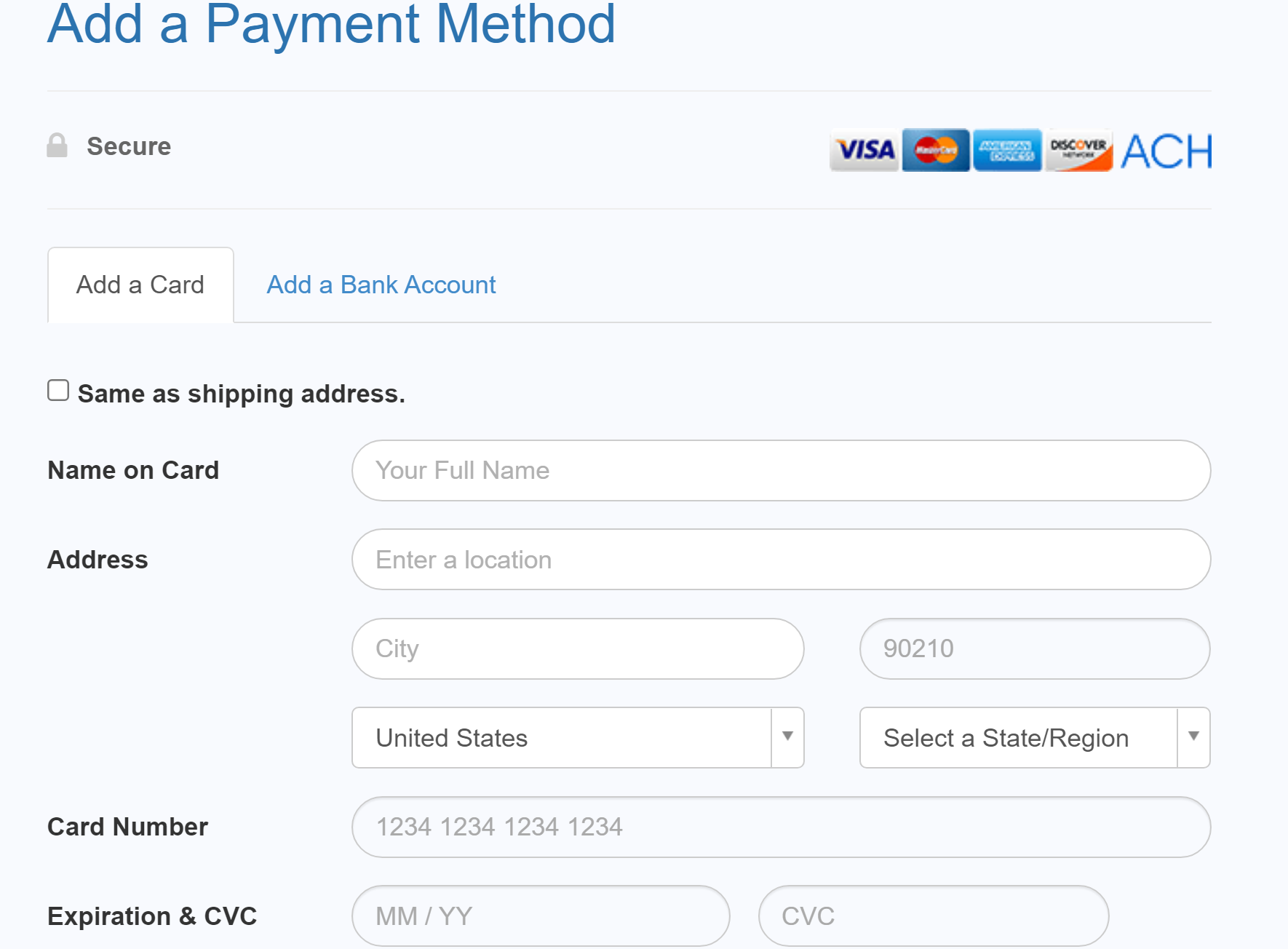 Step 3. Subscribe
To subscribe to a service, log in to the customer portal, click Subscriptions, click Browse Plans, select the plan, and click Add to Cart. Proceed to check out.