The Etlworks Integrator is a cloud-native, any-to-any, one-in-one ETL tool for all your data integration projects.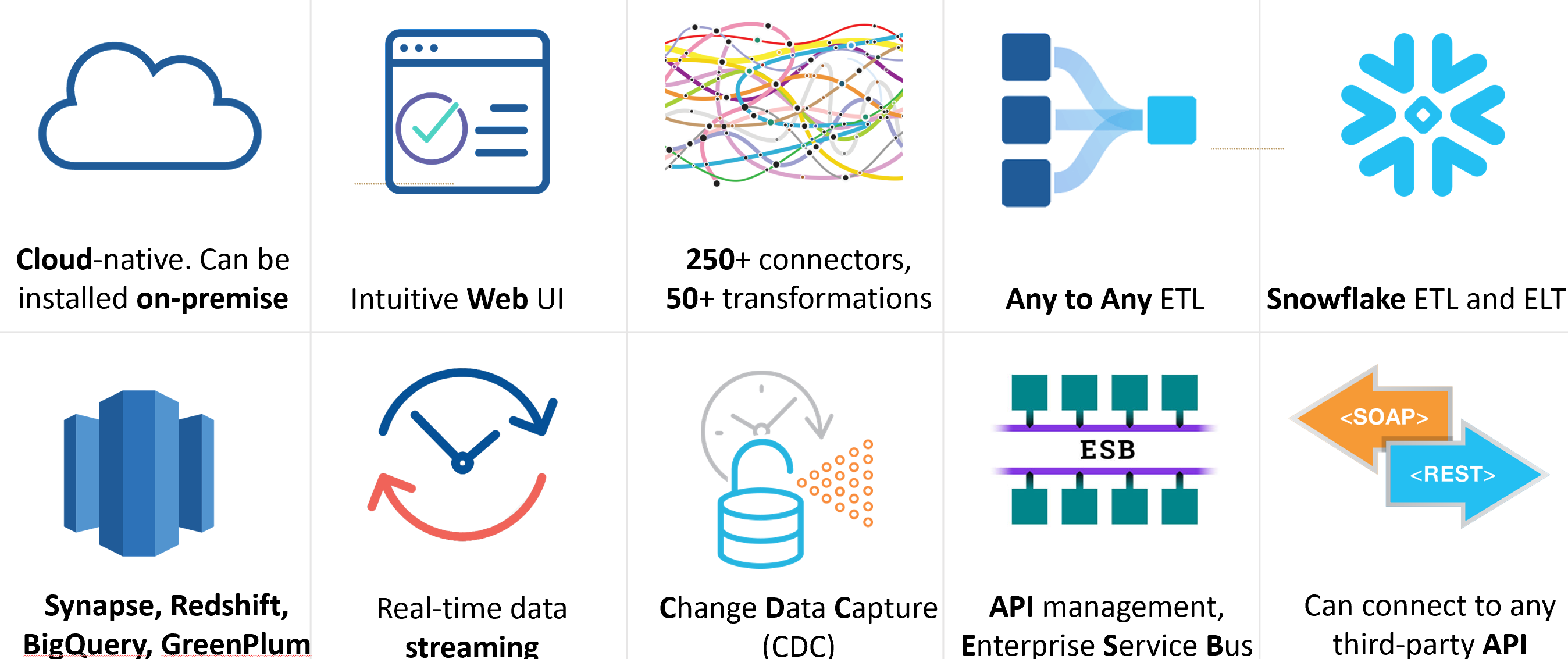 Compare the most popular ETL platforms including Talend, MuleSoft, Fivetran, Stitch, Matillion, AWS Database Migration Service (DMS), HVR, Striim, and of course, the Etlworks Integrator.
Read more about the features and capabilities of our product.