This Flow extracts data from file(s) and loads it into a relational database.
Extract data and load it into a database
In Connections
Access Connections here.
Step 1. Create a source Connection for the file storage. Test it if possible.
Step 2. Create a destination Connection for the relational database and test it.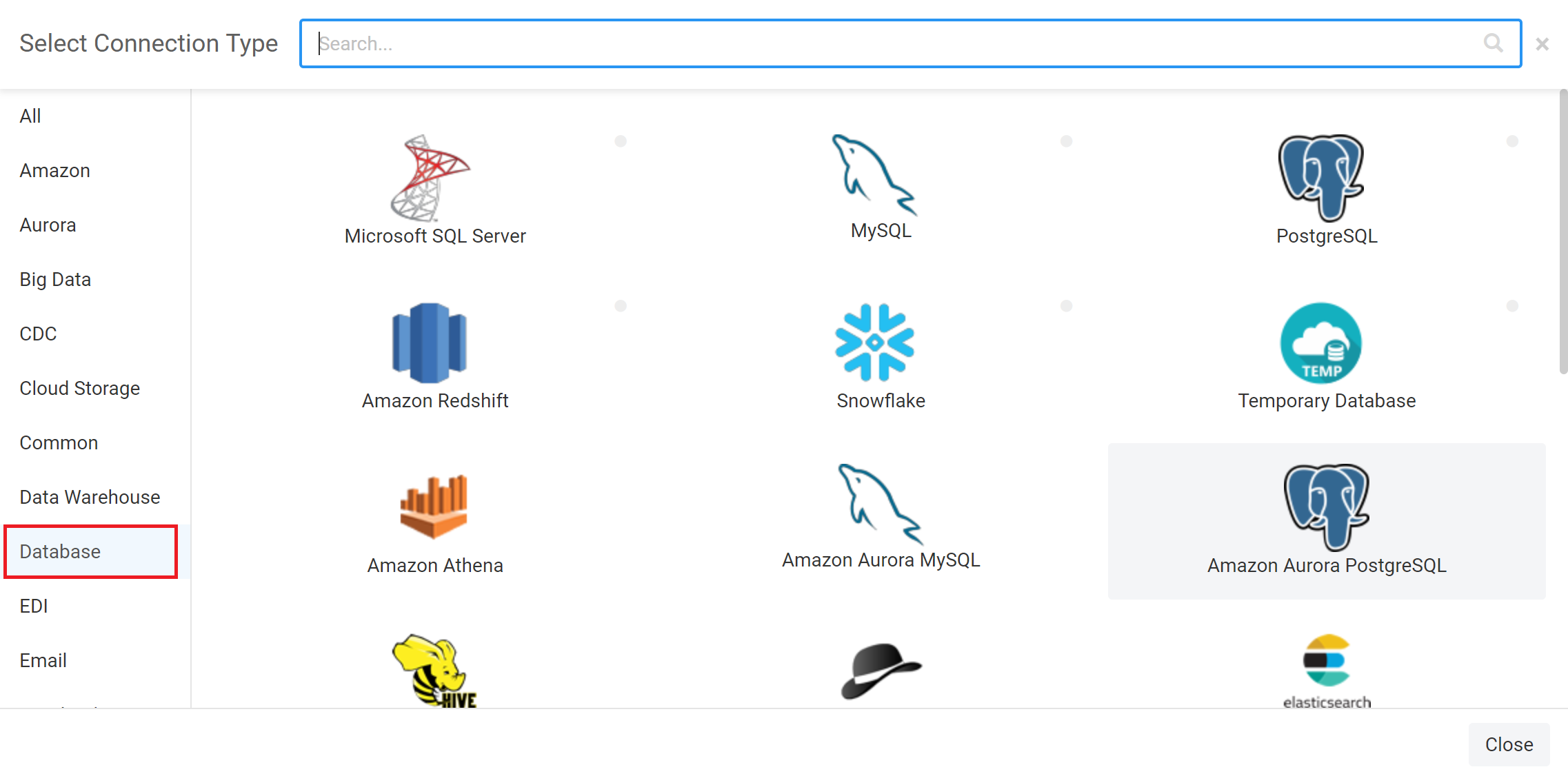 Step 3. Create a Format for the source file. For example, use a .CSV Format.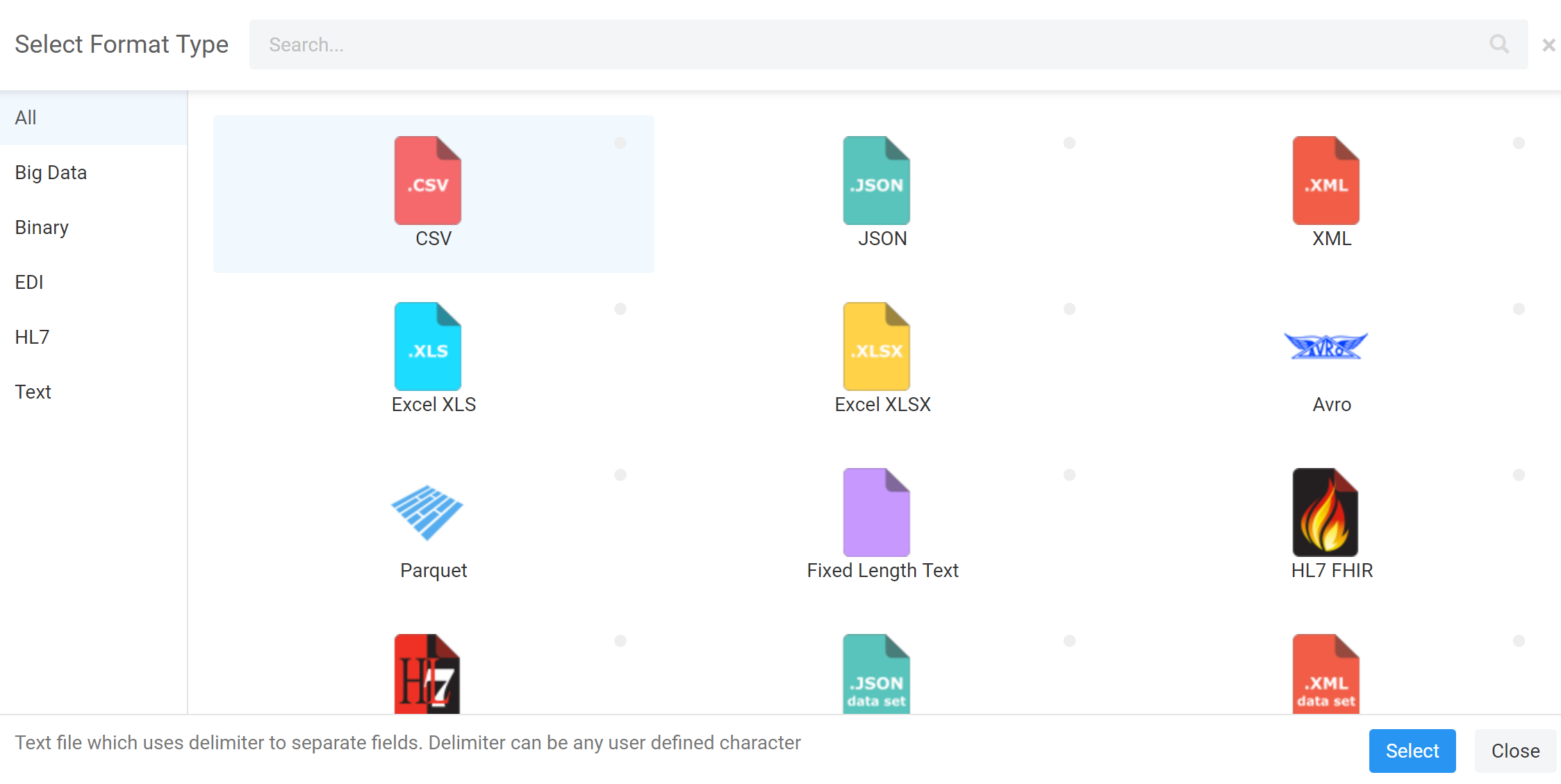 In Explorer (optional)
Acess Explorer here.
If source or destination files are nested, learn how to work with nested datasets.
In Flows
Access Flows here.
Step 4. Create a new File to database Flow.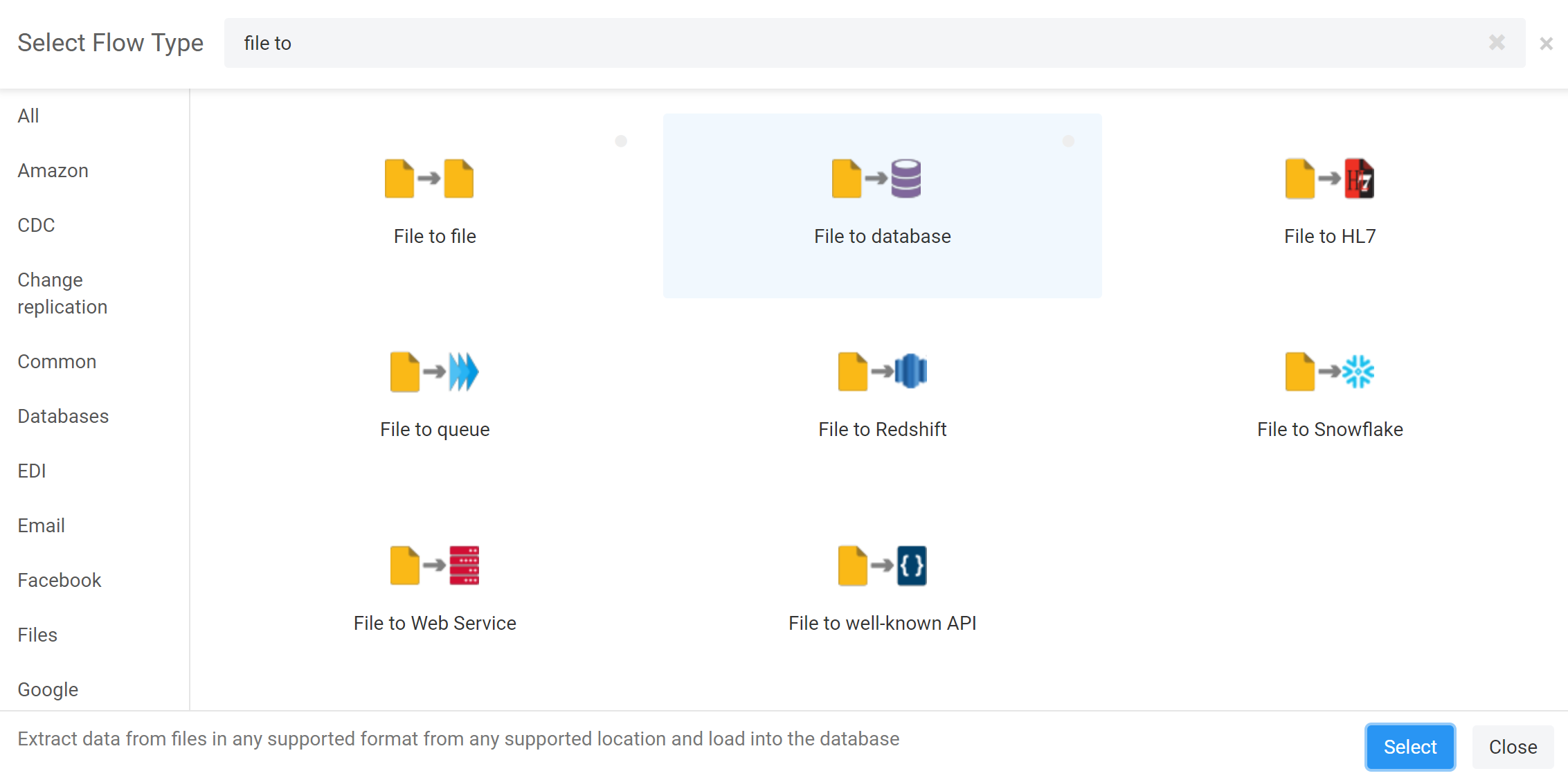 Step 5. Add a new transformation and select FROM Connection, Format, and filename or a wildcard filename and TO Connection and table.

Step 7. Click MAPPING and optionally configure the flattening for the nested JSON or XML. Most likely, it is going to be a Source SQL.
Step 8. Test the transformation. Make sure it returns the flat data set.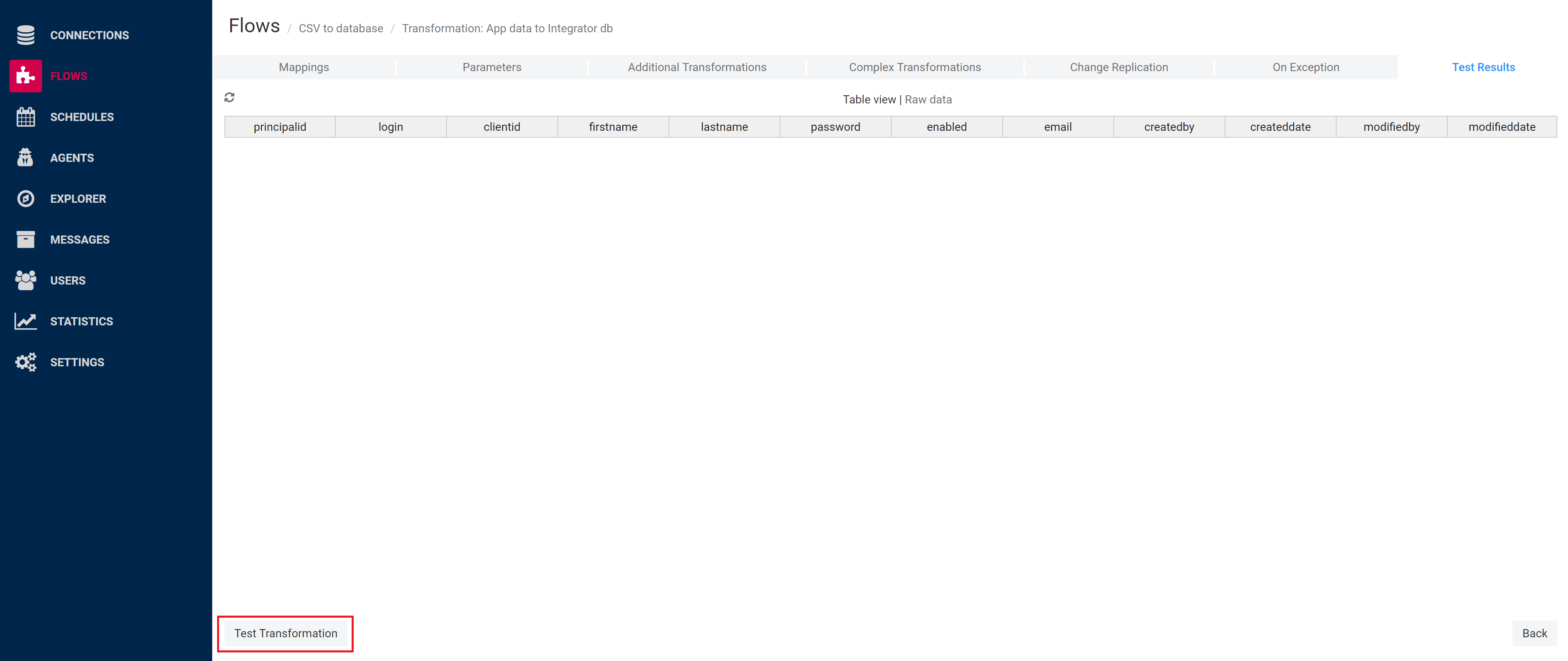 Step 9. Add the per-field mapping if needed.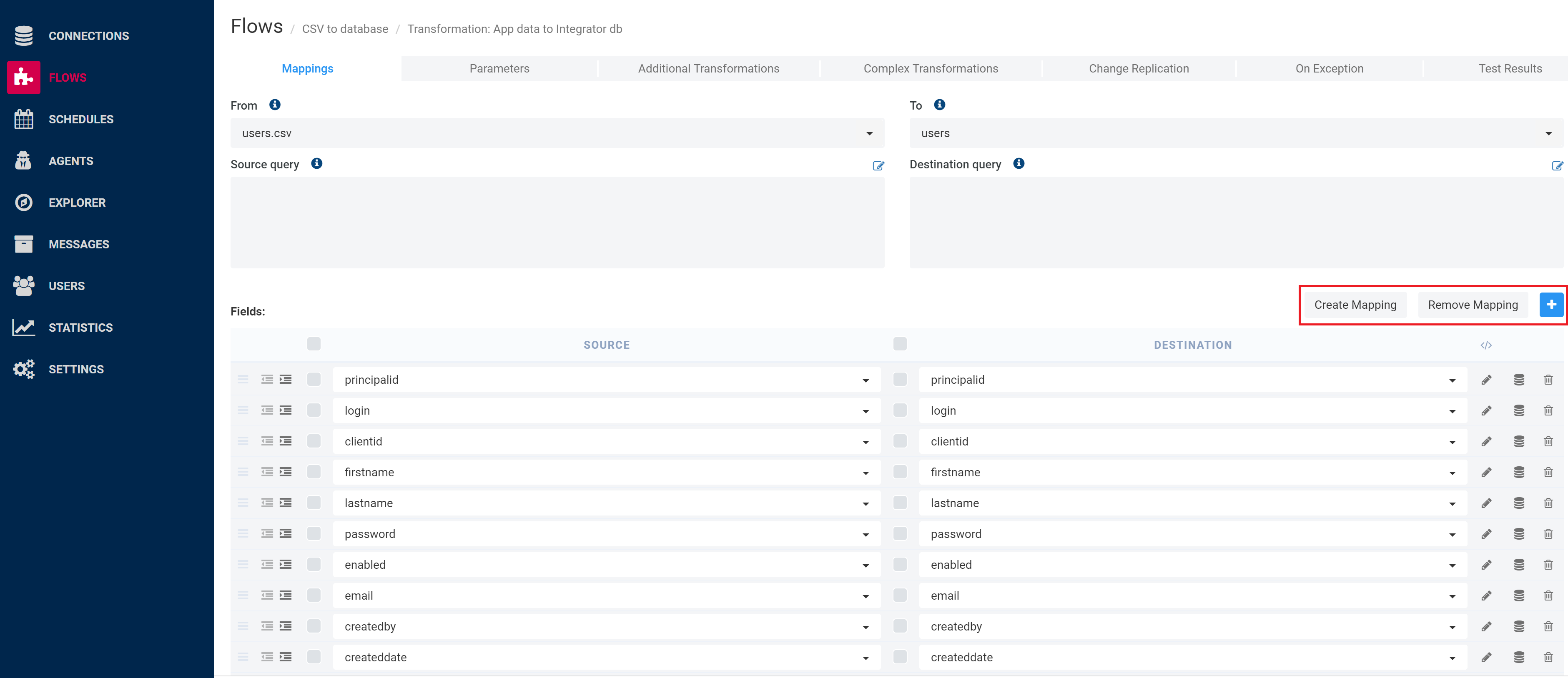 Step 10. If you entered a wildcard filename in FROM, enable processing of all files which match the wildcard.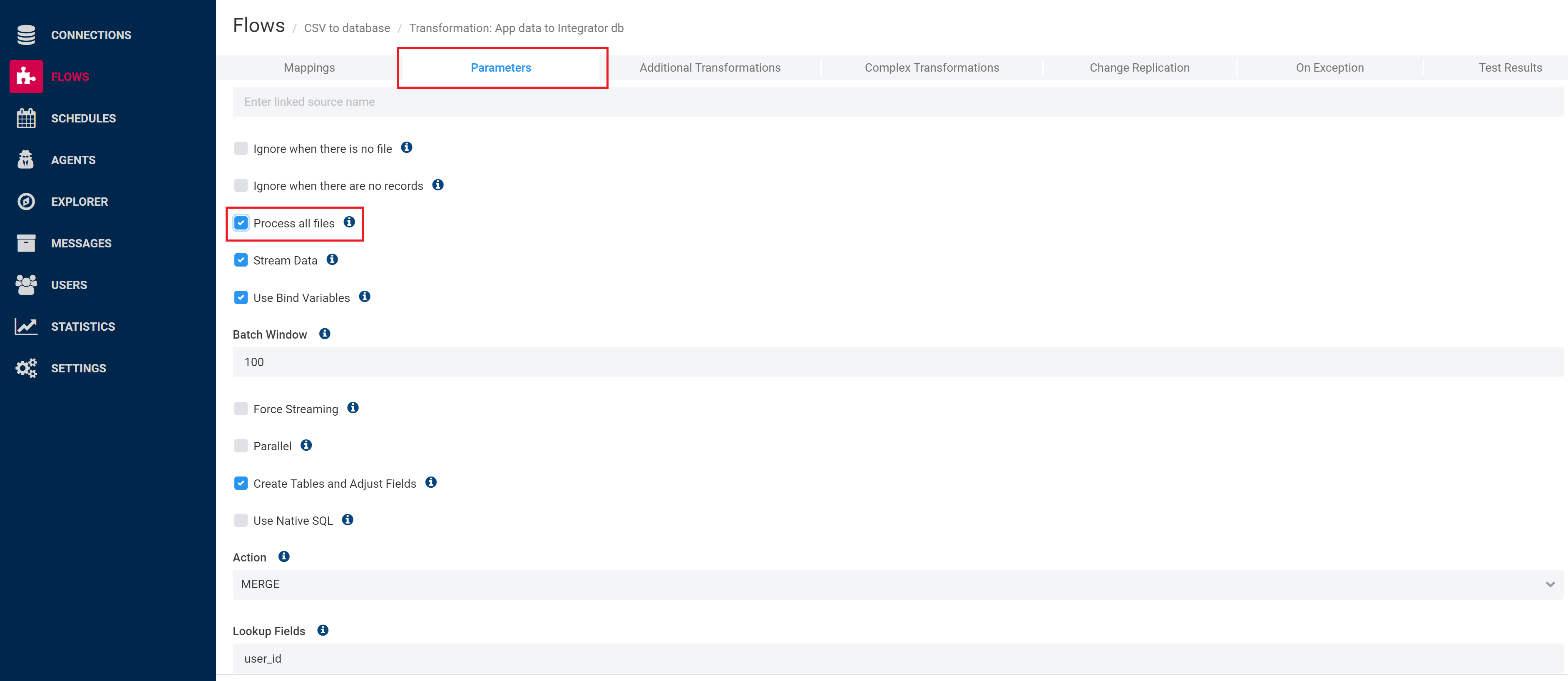 Read more about processing files matching a wildcard file name.
Step 11. Configure MERGE (UPSERT) if needed.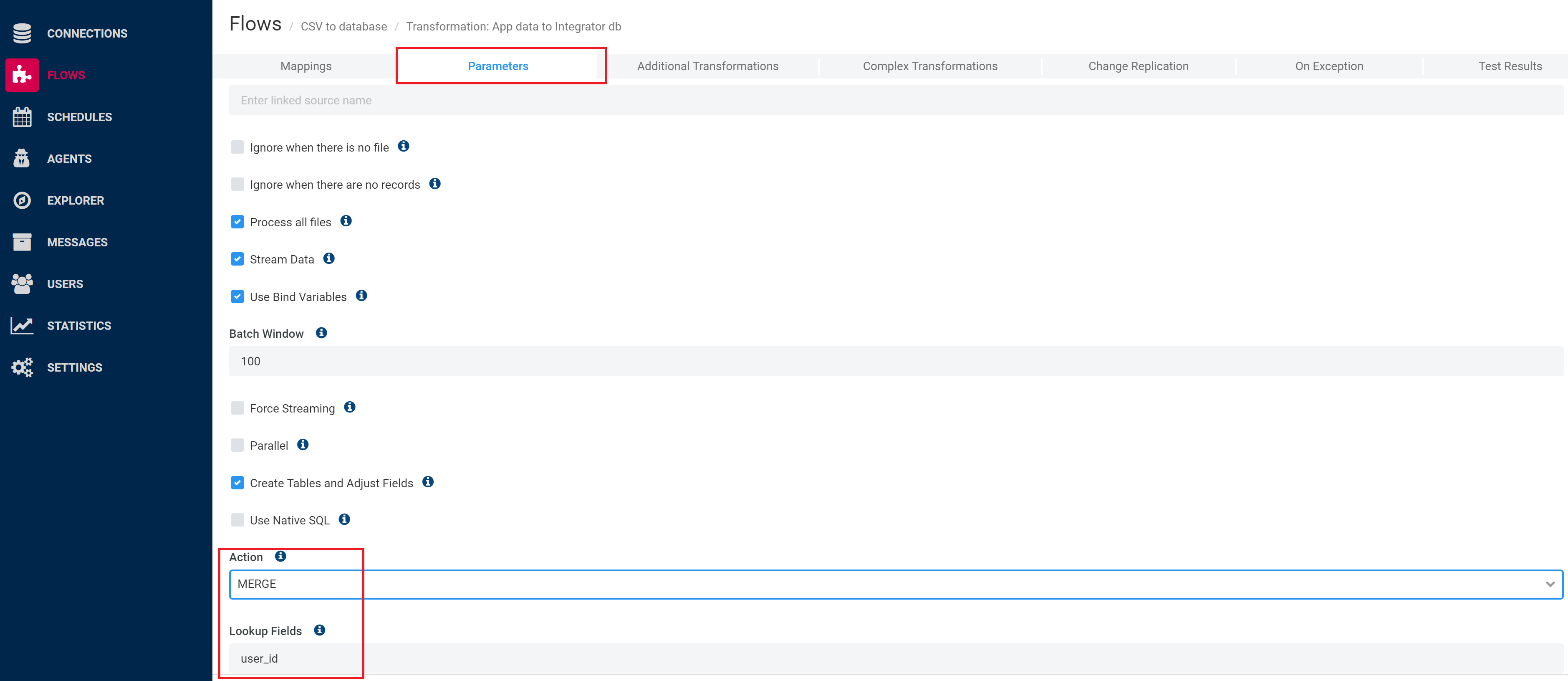 Step 12. Save the Flow and execute it manually.

In Schedules
Step 13. Schedule the Flow to be executed periodically.