When to use this connector
Etlworks Salesforce connector allows fast, real-time access to Salesforce data. The connector supports all objects and metadata (fields) available through the Salesforce API and works just like any other database connector.
Use this connector to create flows that work with data in Salesforce.
Prerequisites
You must have a Salesforce account. Sign up free if you don't have an account yet.
Creating a connection
Step 1. In the Connections window click the + button, and type in Salesforce.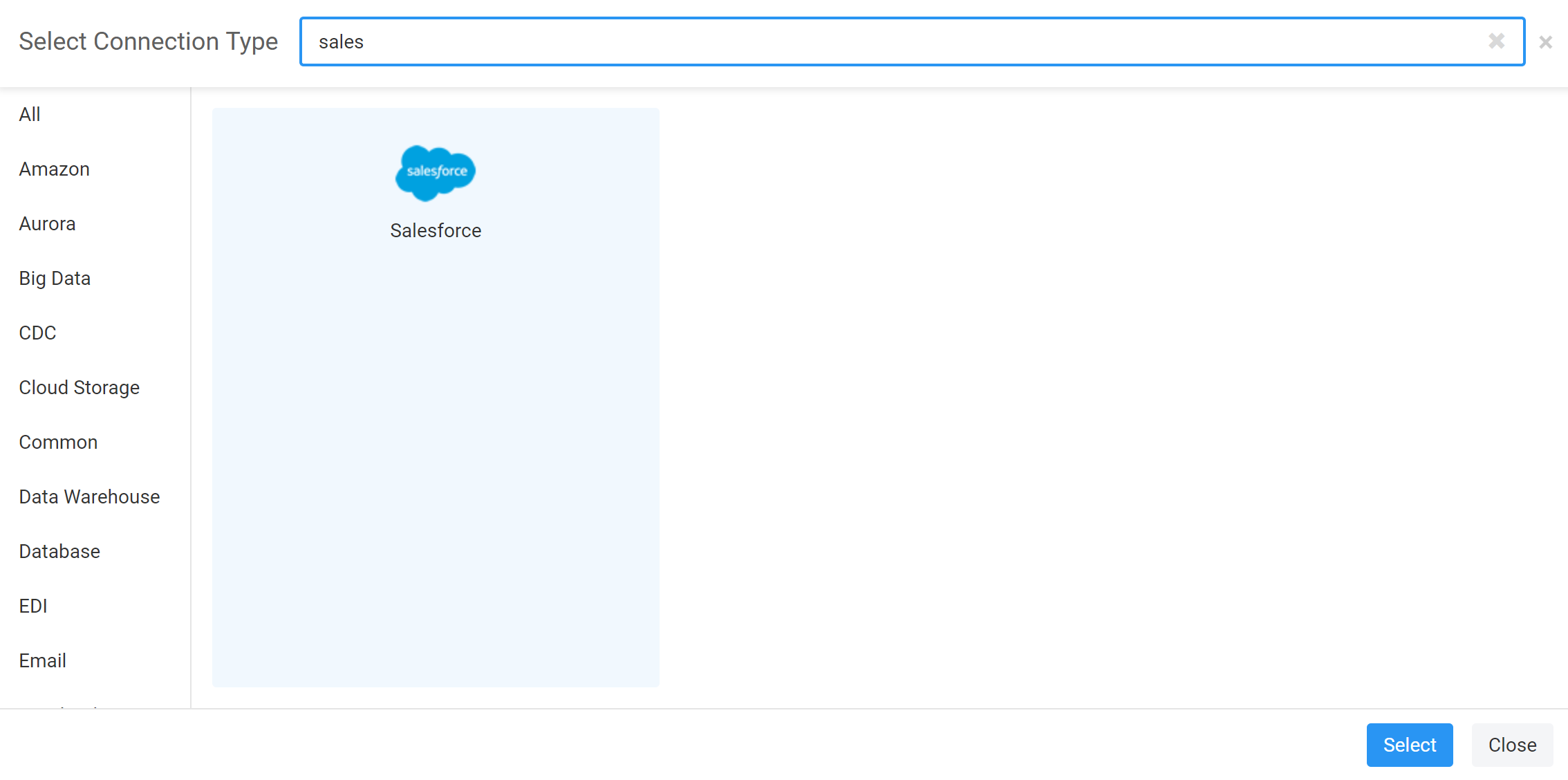 Step 2. Enter the connection parameters
Connection parameters
Login URL - The URL that you use to login to Salesforce (not the same as your Salesforce instance URL).
User - the email address of the Salesforce user.
Password - the password (do not append security token to the password).
Security Token - the security token. Read what a Salesforce security token is and how to find it.
Other Parameters - optional parameters as key=value pairs. Read about optional connection parameters.
Working with Salesforce