Extracting data from Snowflake
You can use any "database to..." flow type to extract data from Snowflake.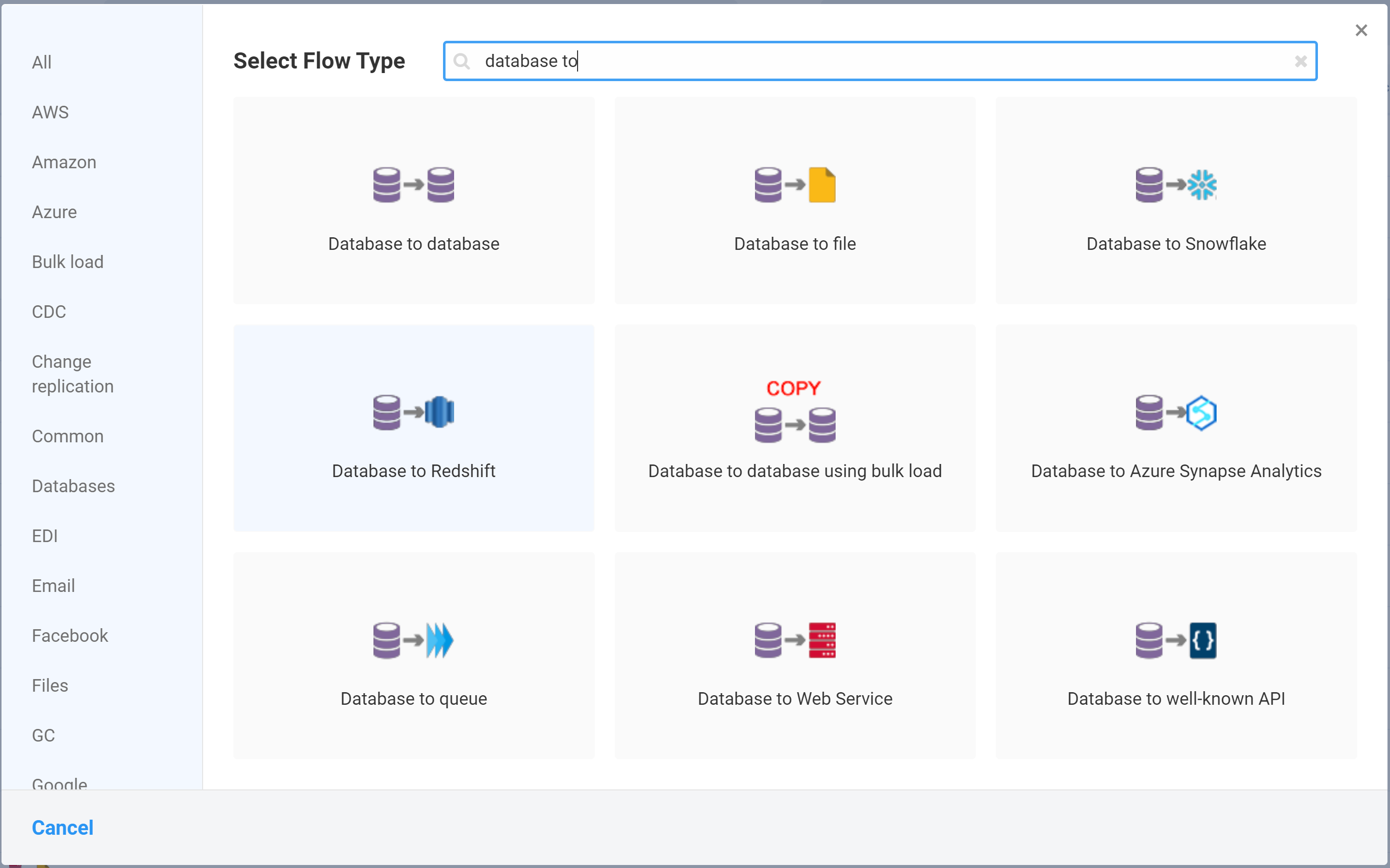 Loading data into Snowflake
Snowflake is a column-based relational database. Therefore, you can use the same techniques you would normally use to work with relational databases in Etlworks Integrator. It is, however, important to understand that inserting data into Snowflake row by row can be painfully slow.
So, it is recommended that you use set operations, such as insert into select from, or Snowflake optimized flows to load data into Snowflake.