Python as a scripting language
JavaScript is a default scripting language in Etlworks. All of the examples in this documentation were created for JavaSctipt.
It is, however, possible to use Python instead.
Eltworks Integrator includes a library Jython which adds Python to the list of the supported scripting languages.
How to write scripts in Python
Step 1. Everywhere where there is a scripting text area, click the Open in Editor button.

Step 2. Click the Select Language button and choose Python.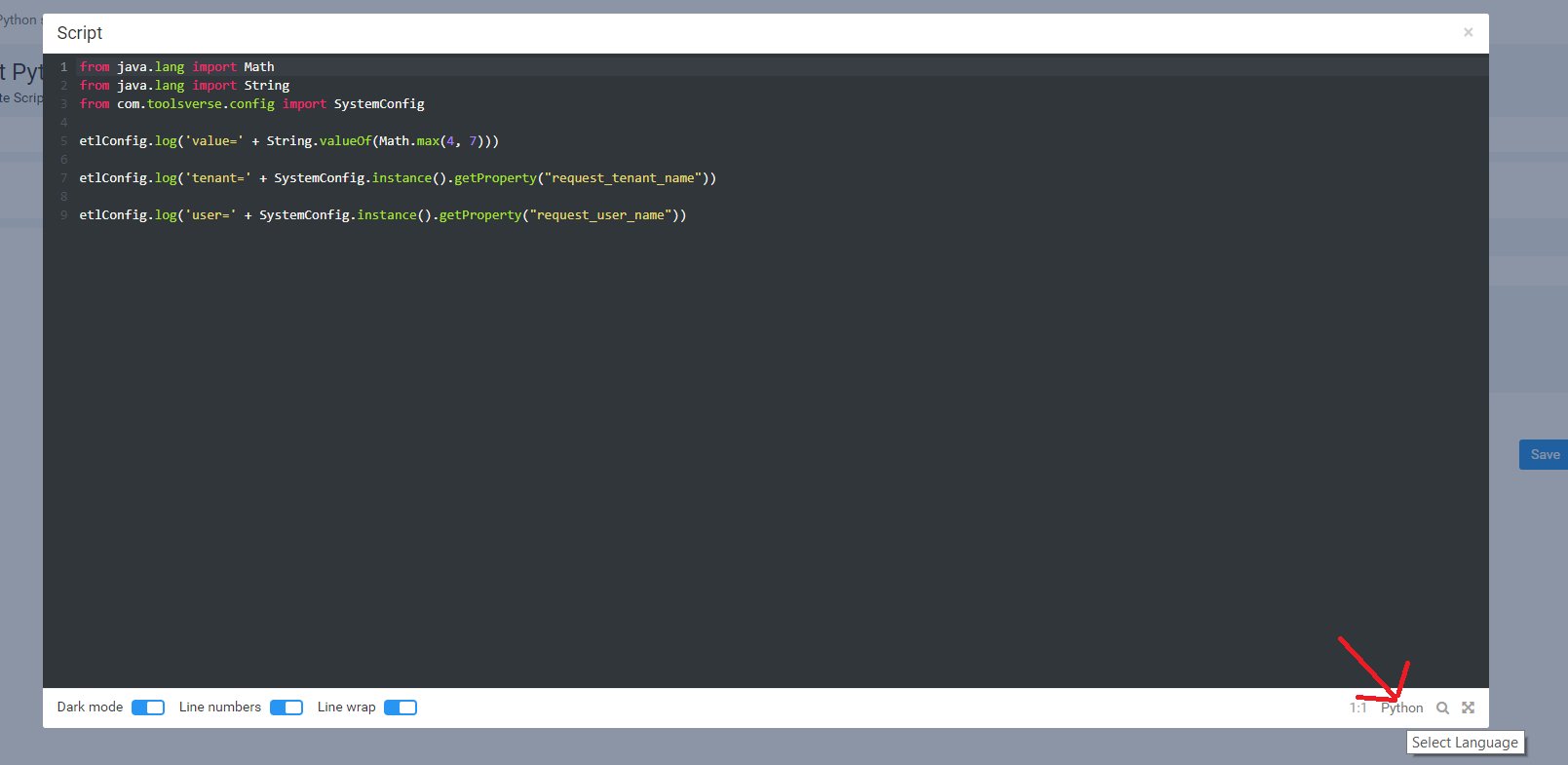 Step 3. Write code in Python.
the same Java classes and objects that are available in JavaScript are also available in Python.