Problem
A chain fitness company needs to load the financial information from the Sage300 software into the Tableau dashboard.
Requirements
The Flow must be able to access the information in the Sage300 software using the REST API endpoint.
The Flow must be able to load the information into the place, and in the Format the Tableau can use to access it.
The Flow will be running every hour, extracting and loading ~ 10K records.
Solution
Since the Tableau can access the Google worksheet, it was decided to create a Flow that extracts the data from Sage300 API and loads it into the shared Google worksheet.
Step 1. Create an HTTP Connection to the Sage300 API:
URL: https://id.sage300cloud.com/EQWebService/EQWebService.asmx/endpoint_JSON
Headers: Content-Type=application/xml;charset=utf-8
Correct authentication parameters.


Step 2. Create a Connection to the shared Google worksheet.
Step 3. Create the JSON Format with all default settings.
Step 4. Create a new Flow by selecting the Flow type Web Service to the well-known API in the gallery.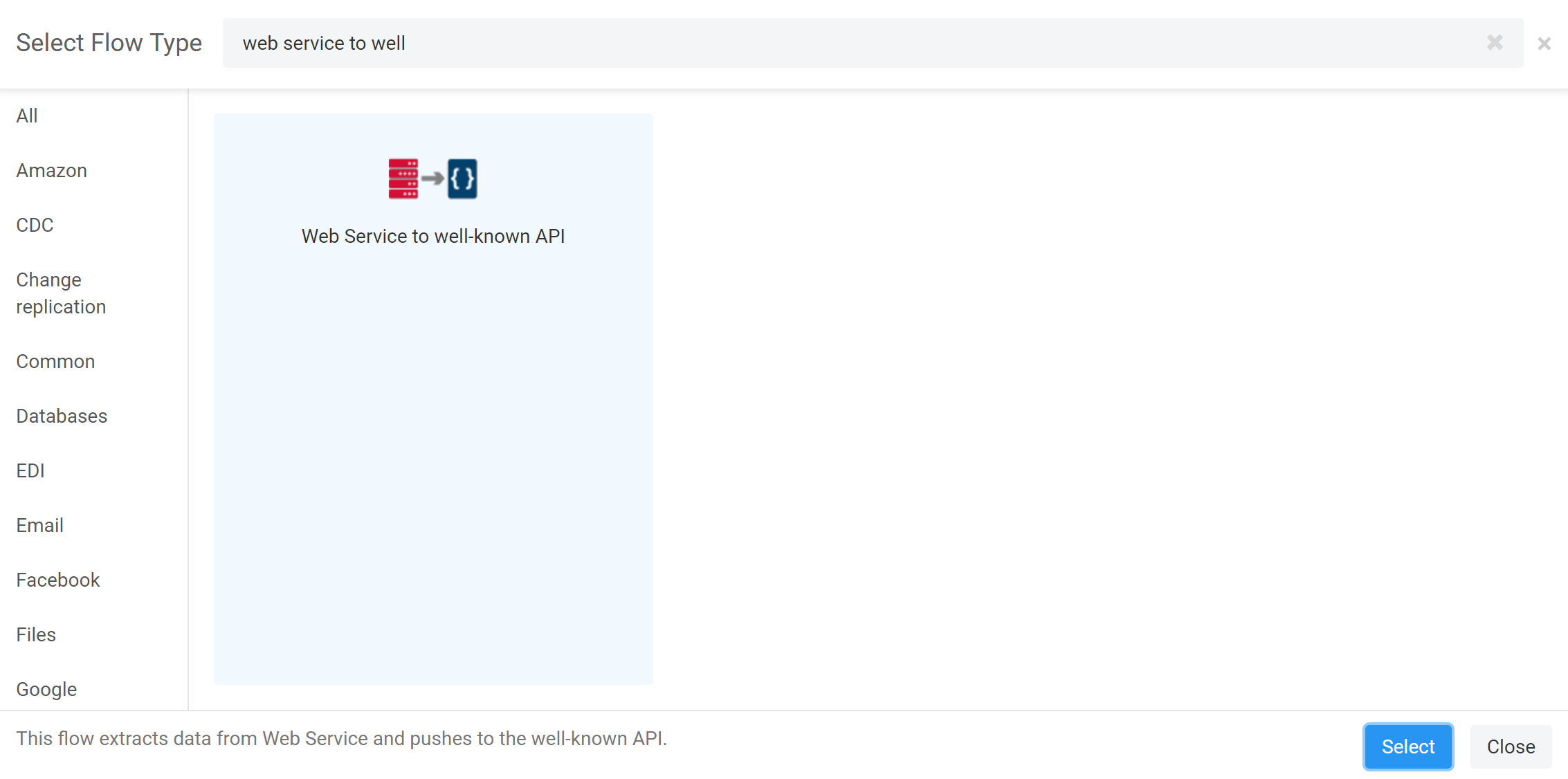 Step 5. Add a new transformation and select or enter the following parameters:
Connection (from): Connection created in Step 1.
Format (from): Format created in Step 3.
From: the name of the API endpoint.
Connection (to): Connection created in Step 2.
To: the name of the worksheet in the Google Sheet.


Step 6. Save the Flow and schedule it to run every hour.