Snowflake Overview
Snowflake is a data warehouse built for the cloud. Read more about Snowflake.
Etlworks Integrator includes several pre-built flows optimized for Snowflake.
Connecting to Snowflake
Step 1. Open the Connections window, click the + button.
Step 2. Type snowflake into the Search field.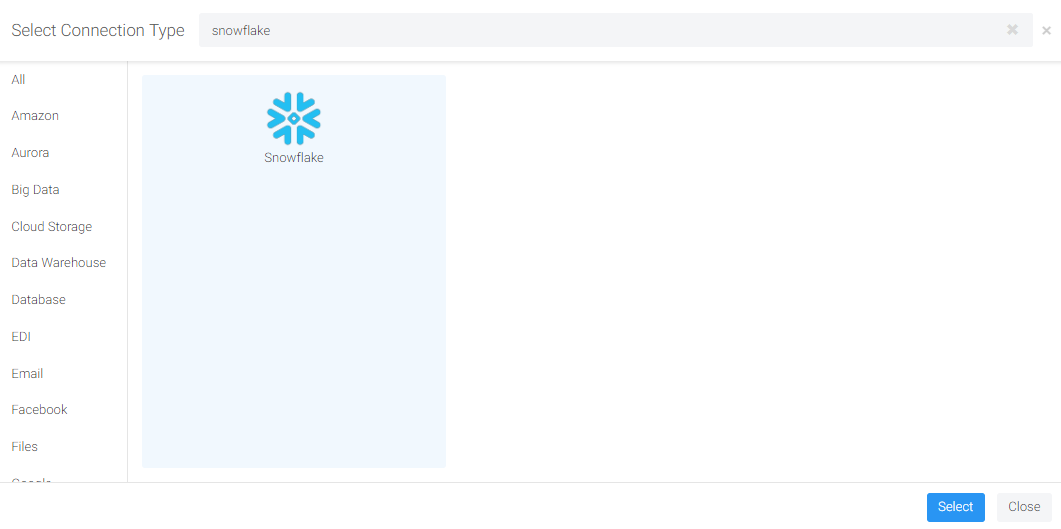 Step 3. Select a Snowflake connection and continue by defining the connection parameters.

Read more about configuring Snowflake connection.
Working with Snowflake