Step 1. Start creating a flow by opening the Flows window, clicking the + button and typing Google Analytics into the search box: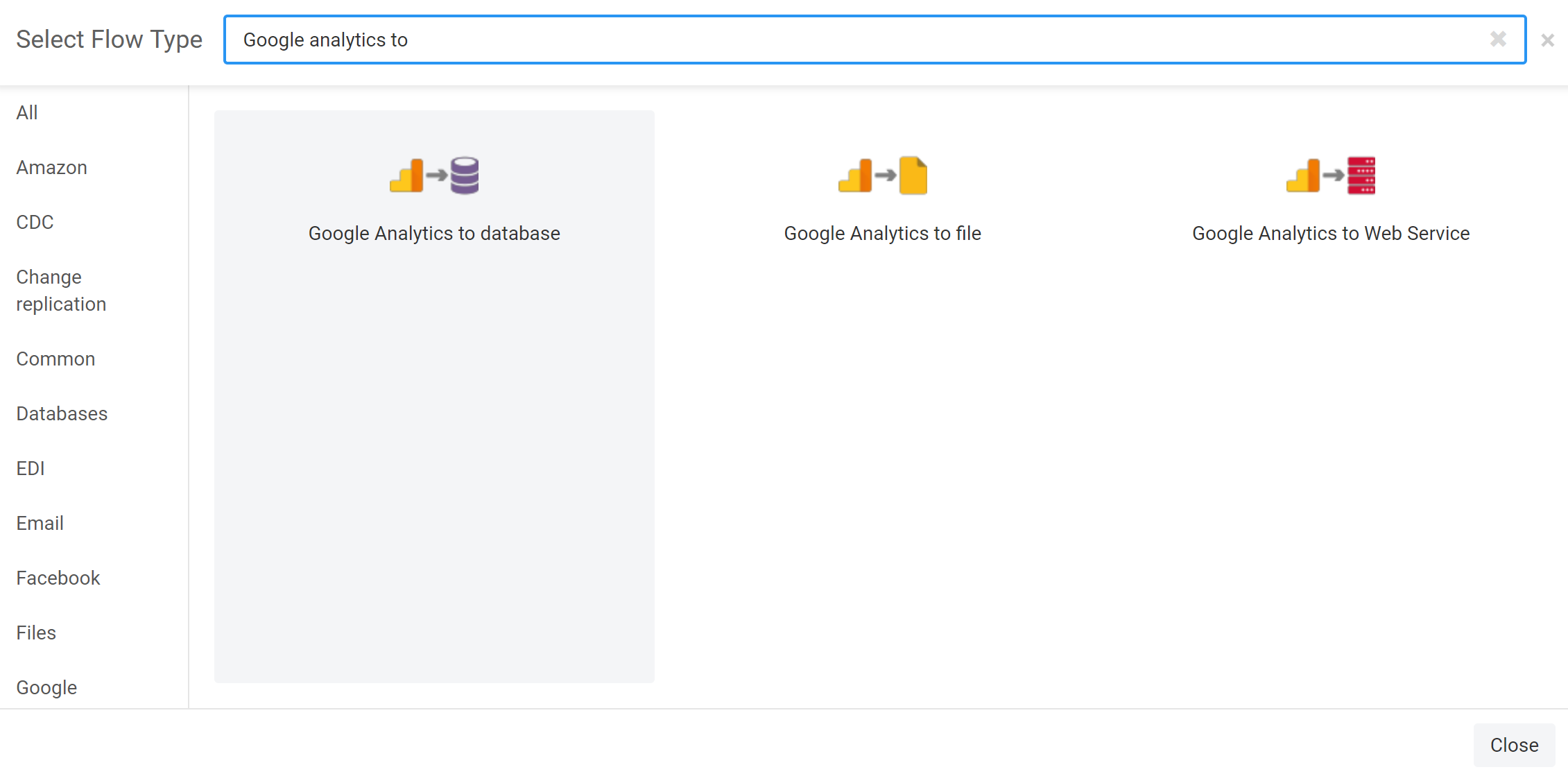 Step 2. Continue by defining a transformation(s) where the source (FROM) is the Google Analytics Connection, and the destination (TO) is either a file, database or a web service.

Step 2. Add mapping and parameters, if needed.