Available SQL actions
By default, Integrator INSERTS records into the destination table.
You can change this to UPDATE, DELETE, MERGE (UPSERT), IfExist or Conditional.
To change the action go to MAPPING/Parameters/Action.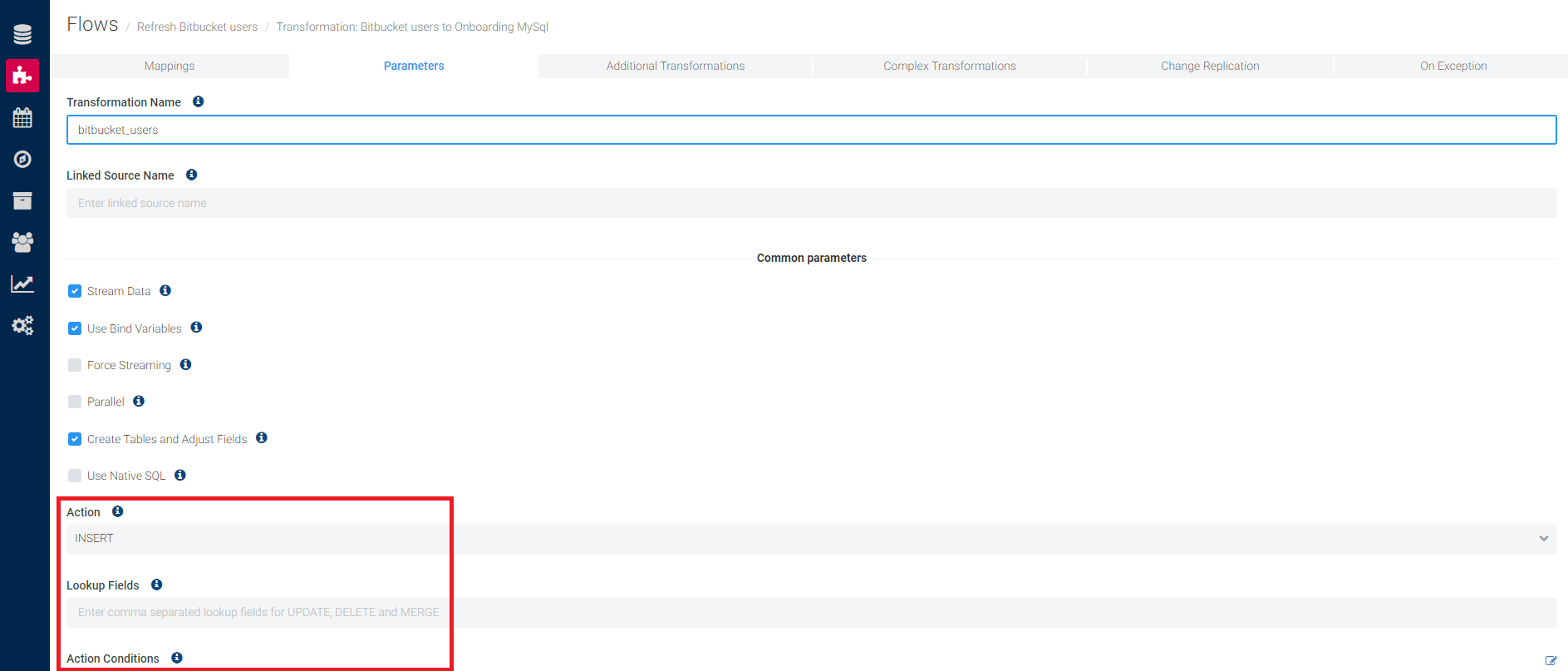 UPDATE, DELETE, MERGE, IfExist, and Conditional actions require setting the lookup field(s).
Read about SQL action and Lookup field(s) parameters.
MERGE
MERGE is natively supported for Oracle, MS SQL Server, PostgreSQL, MySQL, DB2, Informix and Sybase databases.
Read how to use MERGE.
IFEXIST
The alternative to MERGE is the IfExist action: Integrator will check to see if the record already exists, and if it does - will execute UPDATE; otherwise it executes INSERT.
Read how to use IfExists.
Conditional action
The Action can require entering JavaScript conditions into the Action Conditions fields.
Read how to execute SQL action conditionally