Any source-to-destination transformation can be tested without executing the whole flow.
Step 1. Configure the transformation.
Step 2. Click the Mapping button.

Step 3. Click the Test Transformation button.

Step 4. The result will be displayed in the Test Results tab.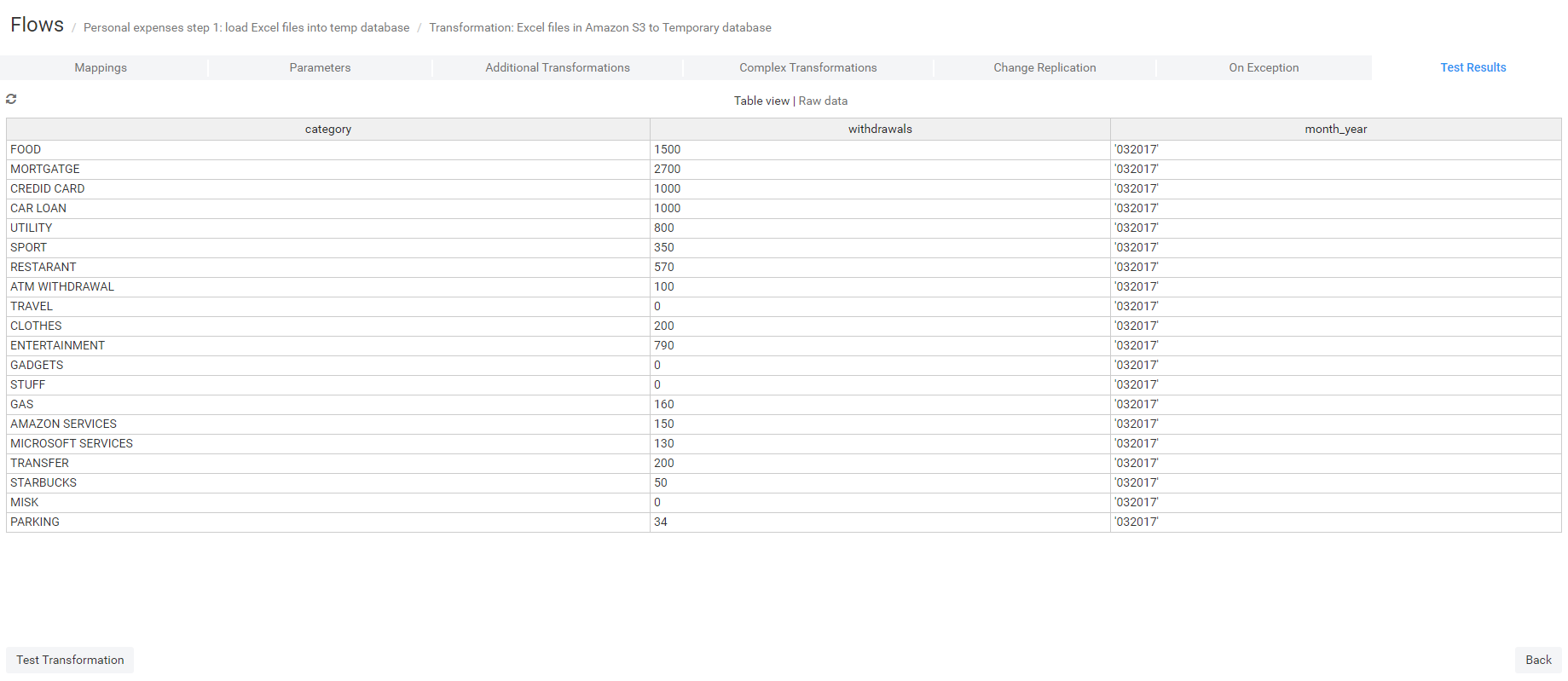 The following rules are applied:
If the destination in the FROM-TO transformation is a database, or a document in a binary format, such as Excel, the result will be displayed in two tabs: Table View and Row Data. The Row Data tab contains data in a JSON dataset format.
If the destination is a document in one of the text formats, such as XML, JSON, CSV, etc., the result will be displayed using the original destination format.
Etlworks Integrator extracts only the first 100 rows when sampling the dataset, in order to test the transformation.
The Test Transformation button is not available for some source-to-destination transformations.