Configuring flow to process files by a wildcard filename
Use the following technique if you want to extract, transform, and load multiple files matching the wildcard mask.
Step 1. Create a connection for the source files. Make sure the connection supports wildcard filenames.
Step 2. Create a destination connection.
Step 3. Create a flow that reads a file and loads it into the destination. When creating a source-to-destination transformation, enter the wildcard filename into the FROM field.

Step 4. Click the MAPPING button and select the Parameters tab. Make sure that Process all files is enabled (note that it is enabled by default).

Step 5. Optionally enter a comma-separated list of the files to exclude and/or files to include.

Deleting processed files
Loaded files will remain in the source folder after processing unless you enable parameter Delete loaded source files under the MAPPING/Parameters. You can also enable Delete source files on error, which will cause the flow to delete files in the sources folder if there was an error during the load.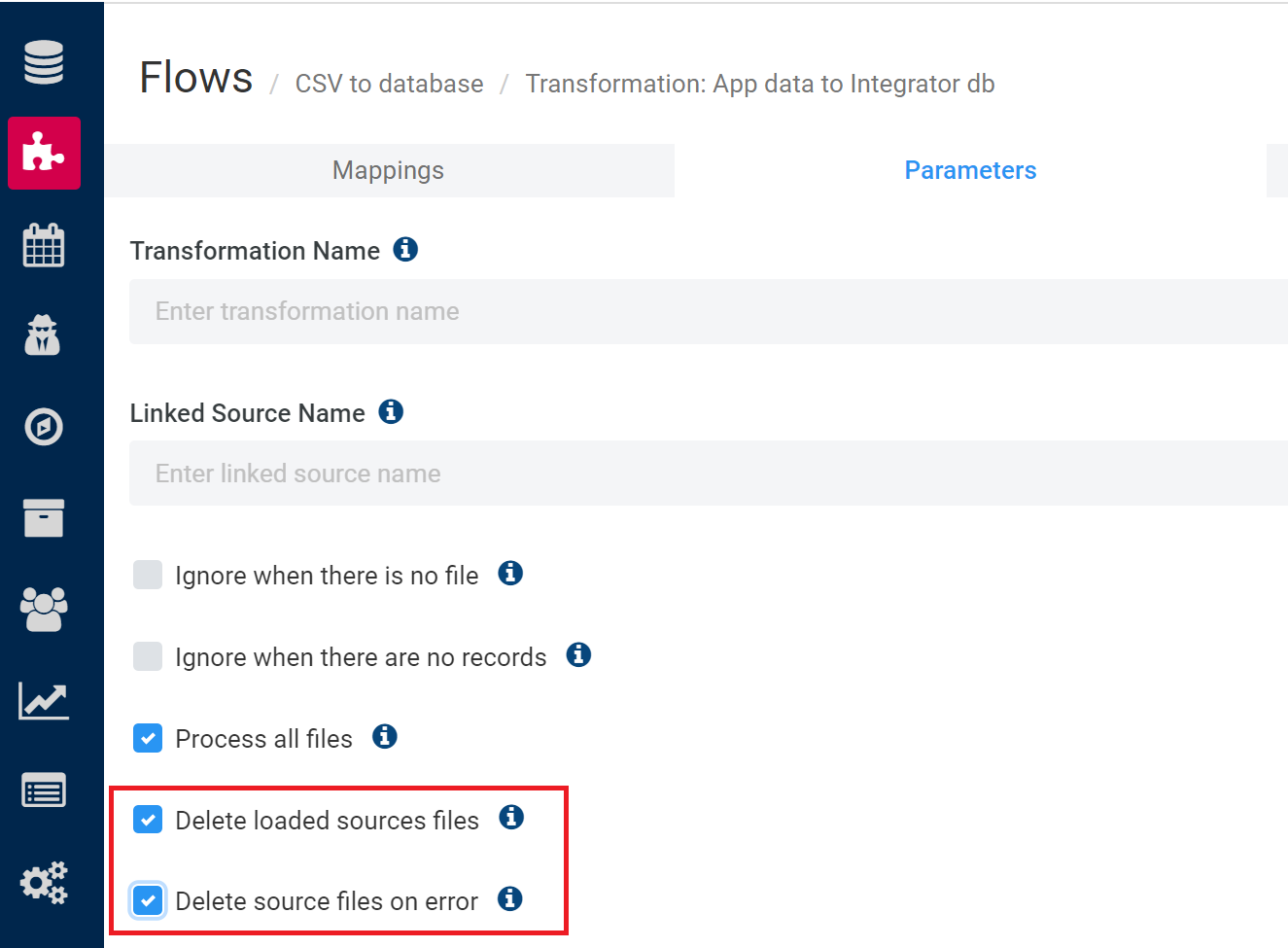 Processing files in the specific order
When processing the files by a wildcard filename, for example, *.csv the flow first captures the list of files to process, then sorts the list. The list is sorted using the selected algorithm for the source connection.

Available Options
Disabled - default sorting for the connection, mostly likely by filename with ascending order
oldest - oldest files first
newest - newest files first
ascending - by filename with ascending order
descending - by filename with descending order
largest - largest files first
smallest - smallest files first