The code editor is available anywhere in Etlworks Integrator where the user can enter SQL, JavaScript or XLST code.
Code Editor Basics
To access code editor click the Open in Editor button on top of the text field.

By default code editor opens in the pop-up window.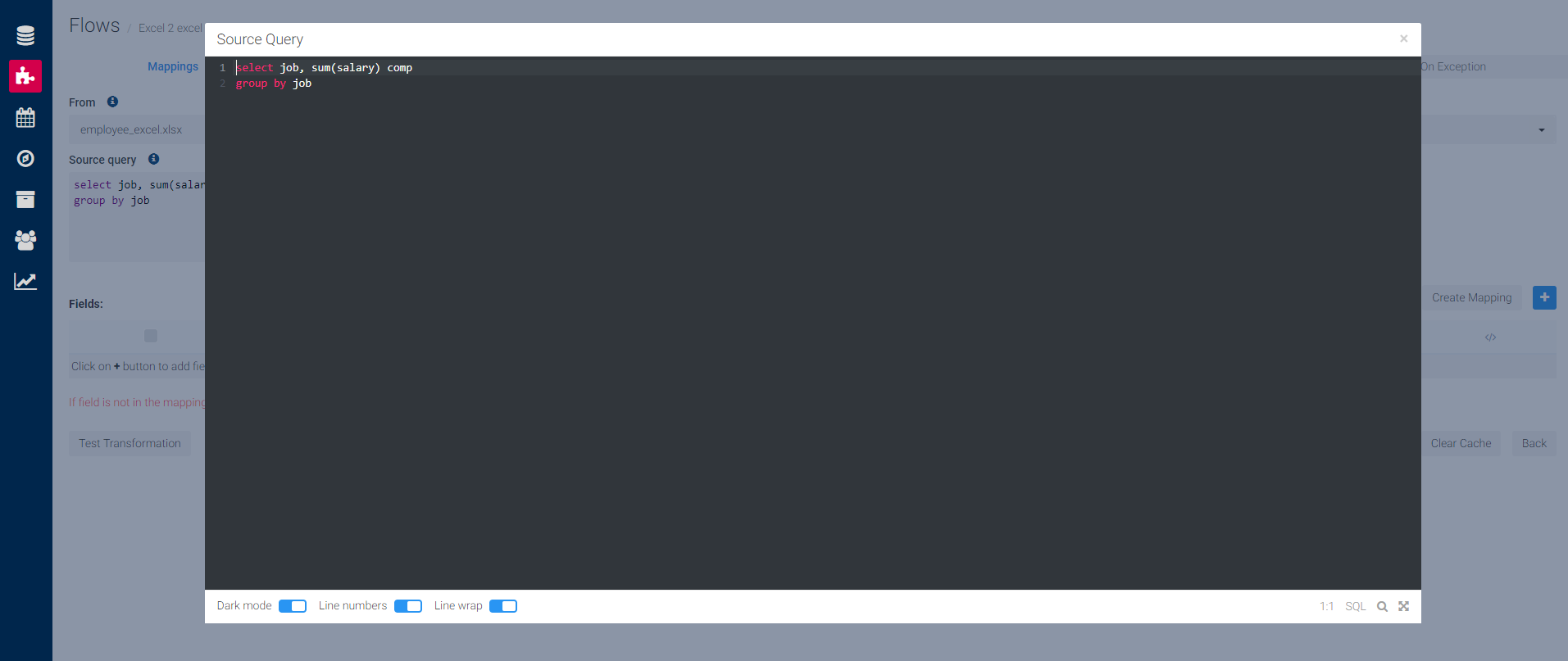 It then can be extended to the full screen by clicking the Enter full screen button and collapsed back to the pop-up window by clicking the Exit full screen button.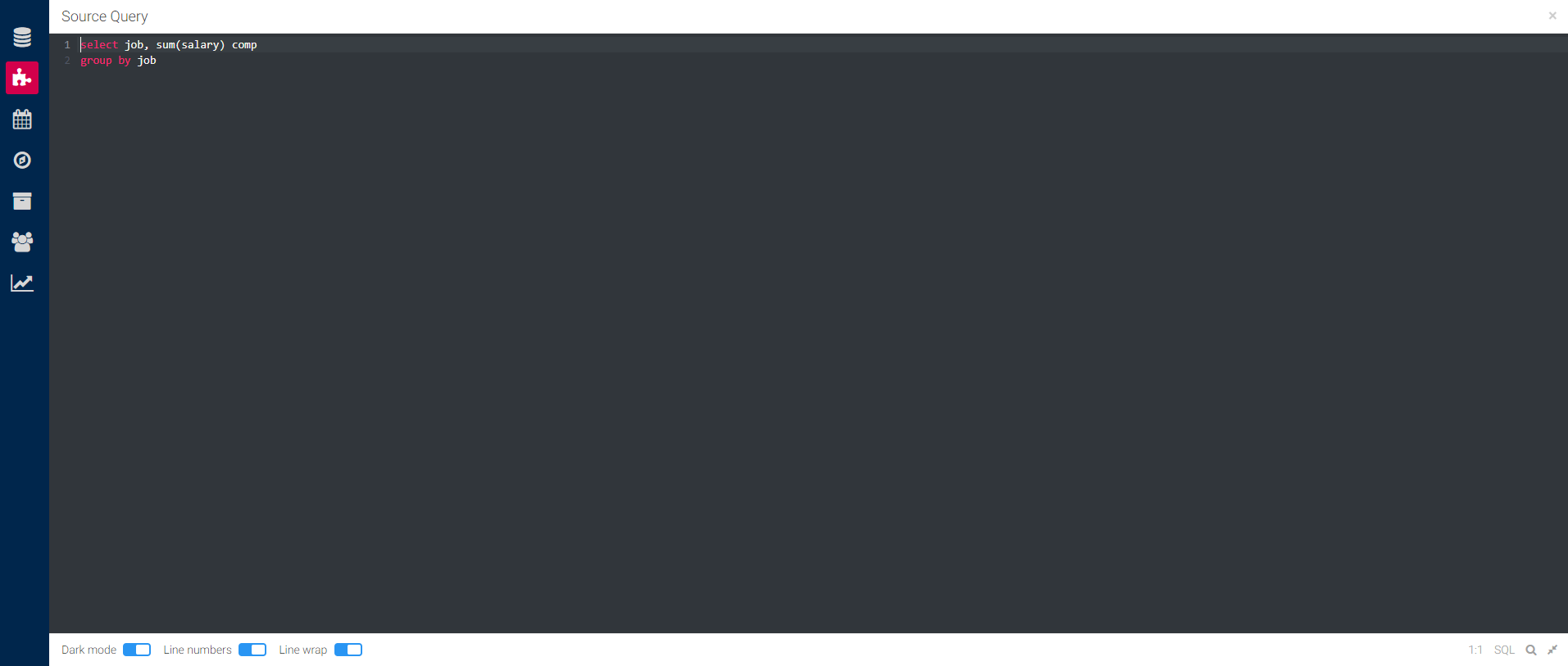 Code Editor Commands
 

| # | Shortcut | Command |
| --- | --- | --- |
| 1 | Ctrl+F | Search |
| 2 | Ctrl+Shift+F | Search & Replace |
| 3 | Click the Line:Column | Go to Line |
| 4 | Click the language selector | Select color highlighter |
| 5 | Click the Enter or Exit Full Screen | Enter or exit full-screen mode |