When to use this Flow type
The Etlworks Integrator includes a Flow type called Execute scenario in XML Format.
Since the Etlworks Integrator internally translates Flows into the XML based ETL language, it can execute any Flow which is already in this Format.
Create Flow
To create a data integration Flow in the XML Format:
Step 1. Create a Flow in the XML Format in either Data Explorer or the ETL Framework and test it. Use only named Connections (as opposed to the default source and destination Connections).
Step 2. Open the Flows window, click Add flow, and type execute scenario into the Select Flow Type box: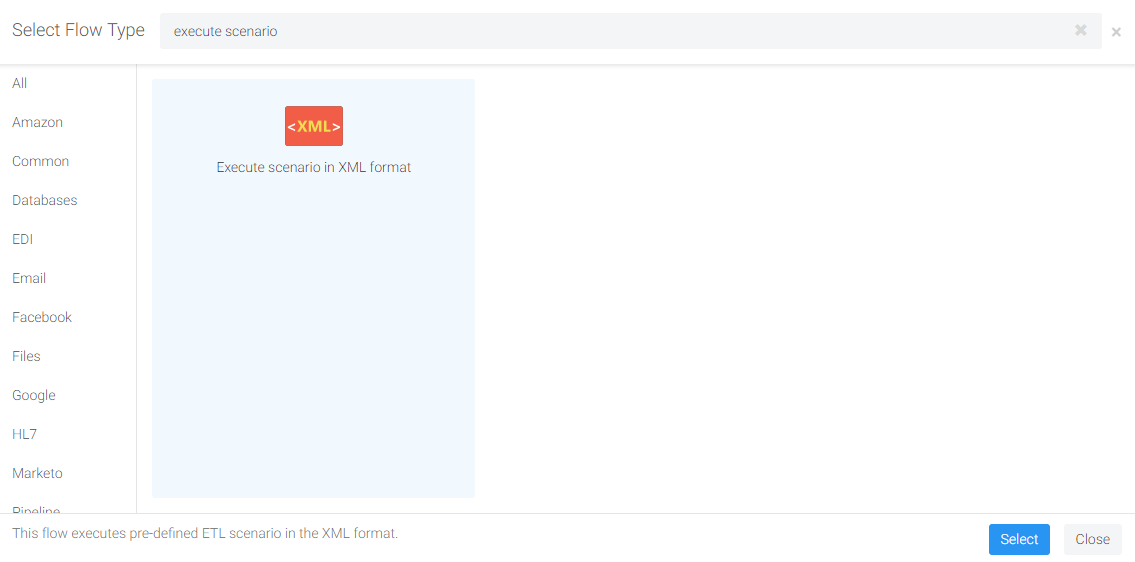 Step 3. Add all Connections and Formats required for the Flow. Use the Connection names created in step 1.

Step 4. Select the tab Parameters and copy and paste your XML Flow, which was created in step 1, into the Scenario field.