When to use this Format
The Etlworks Integrator can write PDF documents but cannot read them.
Use PDF Format when configuring a source-to-destination transformation that creates PDF documents.
Create Format
To create a new PDF format, go to Connections, select Formats tab, click Add Format, and type in pdf in the Search field.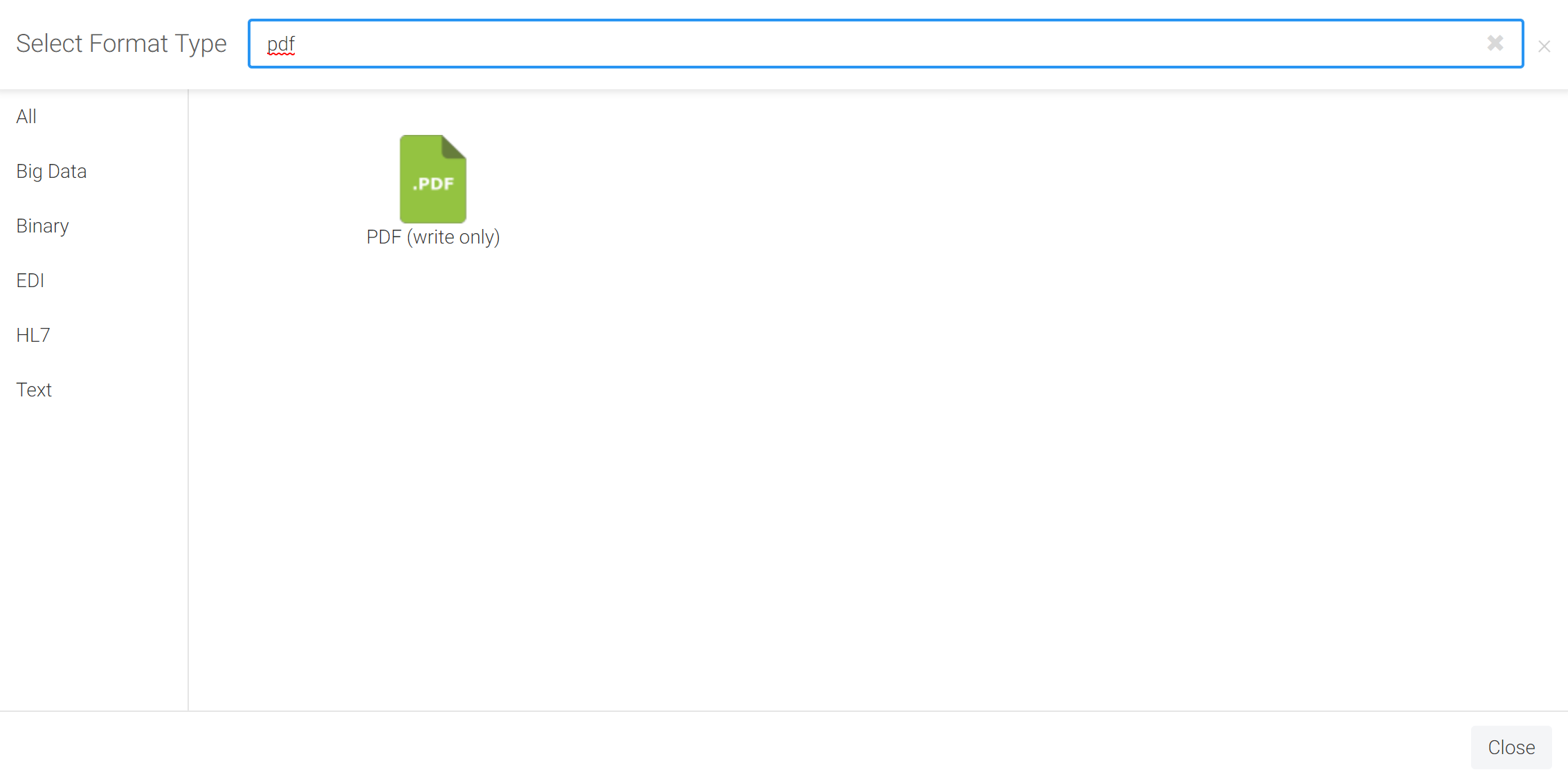 Below are the available properties for PDF Formatting:
Date and Time Format: a Format for timestamps (date+time).
Date Format: Format for date (date only, no time).
Time Format: a Format for time (time only, no date).
Page Size: one of the predefined PDF page sizes. The default is A4.