With our Integrator, it is possible to create a connection to a temporary, in-memory database and use it as a staging area for the data. The SQLite engine is used for temporary databases.
The objects in a temporary database, such as tables, views, etc., are only visible to the database connection that originally created them and are automatically deleted when the connection that created them closes.
To create a connection to a temporary database:
Step 1. In the Connections window click the + button and type in temp. Select Temporary Database.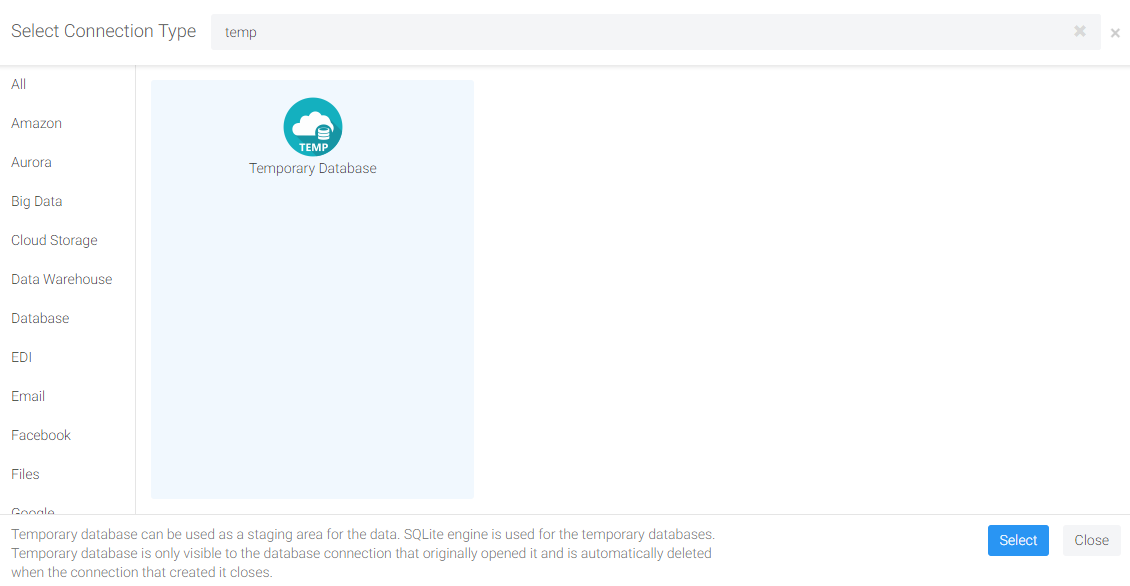 Step 2. Enter the required parameters.