The Flow Log is a feature that enables you to capture information about the flow while it's running in real time as well as after the flow has been executed. Flow log data is stored in the file system.
Capturing console log must be enabled.
To monitor a flow in real time, wait until it has started running, then open the Flow Dashboard by clicking the Running link.

In the Flow Dashboard, click the View Console link.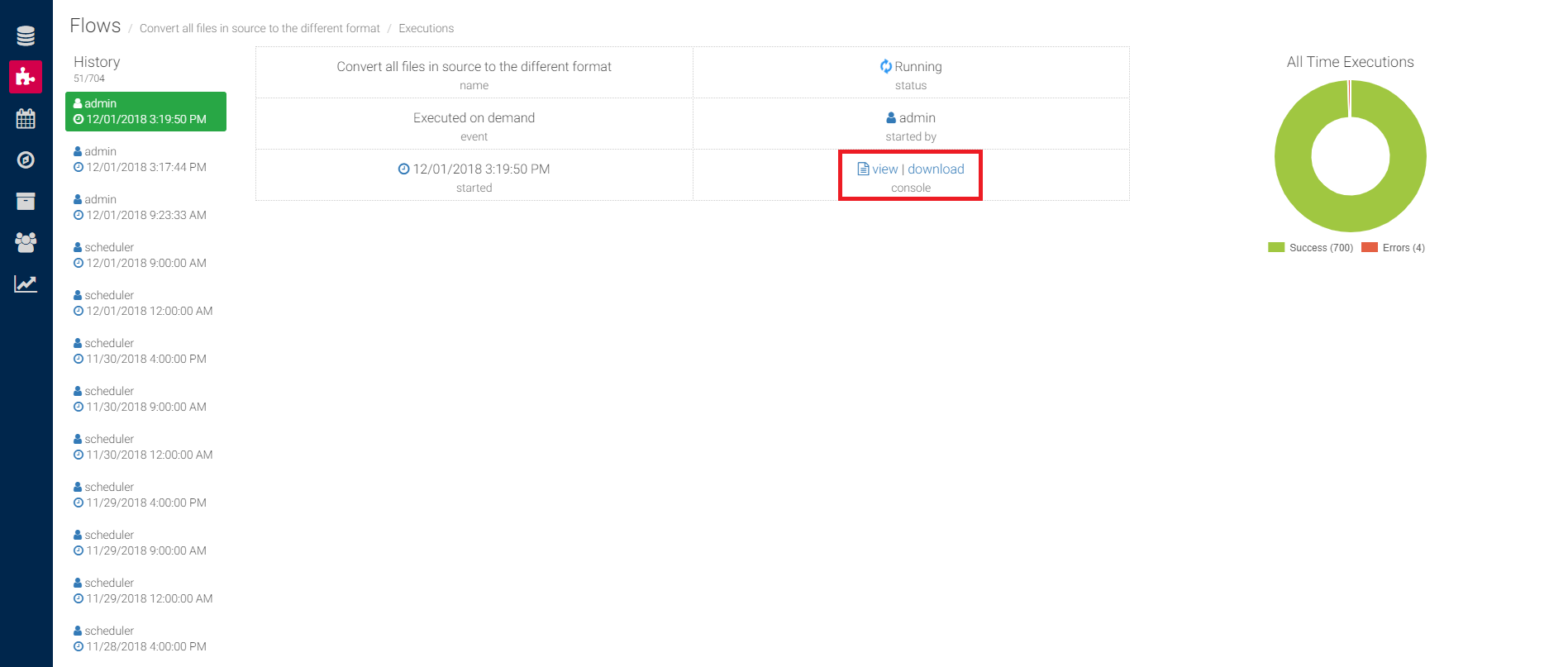 The tail of the log view will open.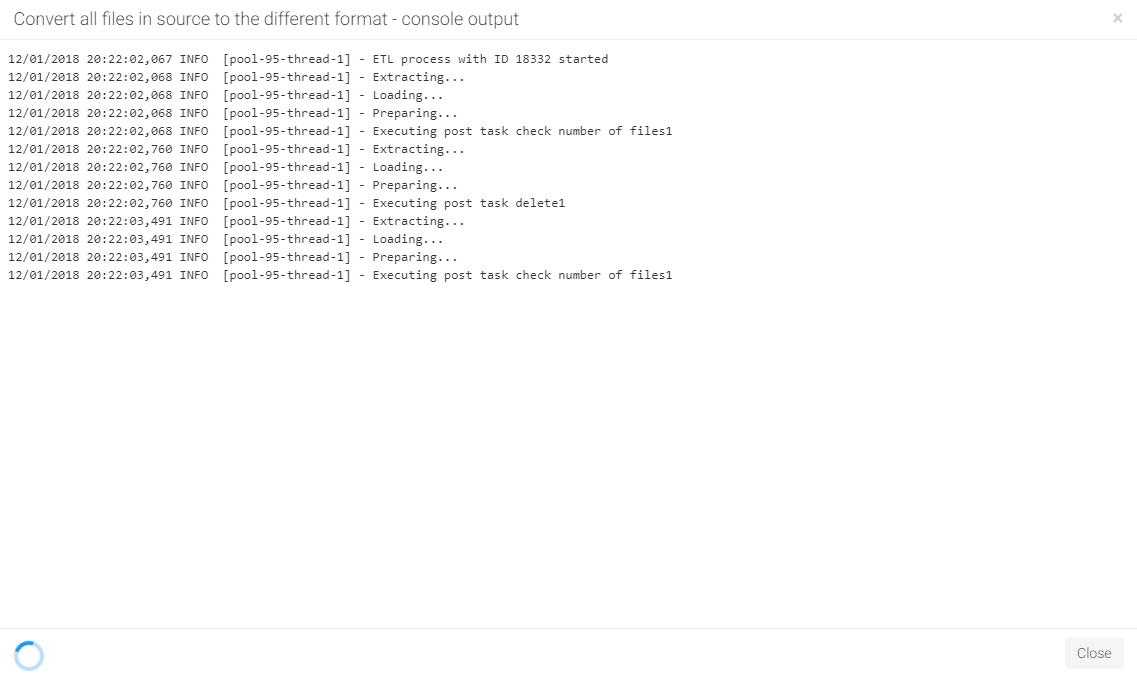 Use the same link to access the flow log for flows which have already been executed or canceled.