When data objects are involved, for example, when working with web services, you need to describe all required formats used for data exchange. You can create a format on the Formats page.
when defining a data exchange format, you are not defining fields and validation rules (which is included in creating a flow). Instead, you are defining a format metadata, such as: what delimiter is used for CSV or what namespace is used for XML.
Read more about available data exchange formats.
Creating a format
Step 1 Open the Connections page and select the Formats tab.
Step 2 To create a new format on the Formats page, click the + button. Then click the corresponding format type in the opened box.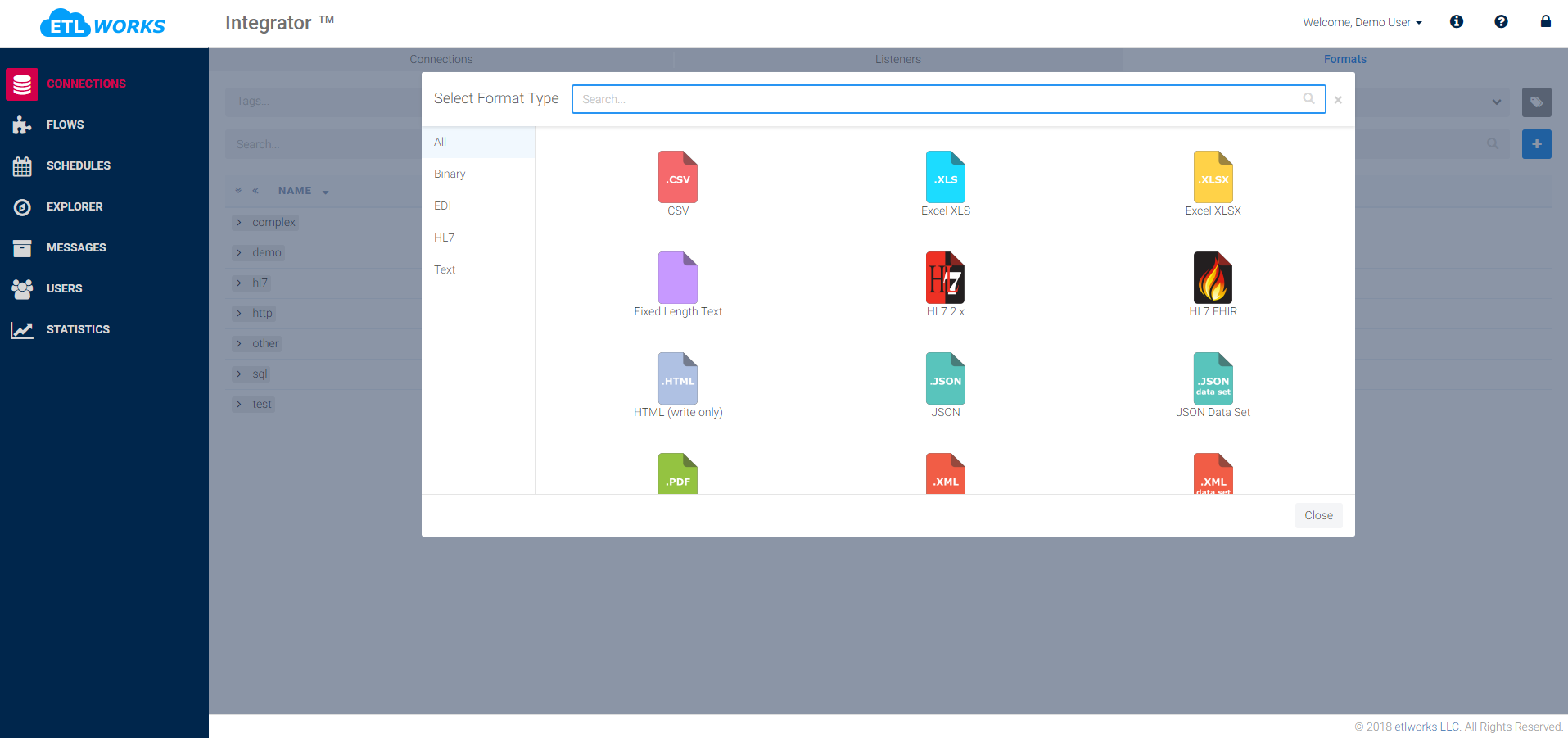 To quickly find the desired format type, you can enter all or a part of the type name in the search box. After this, only the format types which have the entered string in their names will be displayed. To filter formats by a category, you can click the corresponding format category from the list to the left of format types.
Step 3 After the format type has been selected, continue by entering the format parameters.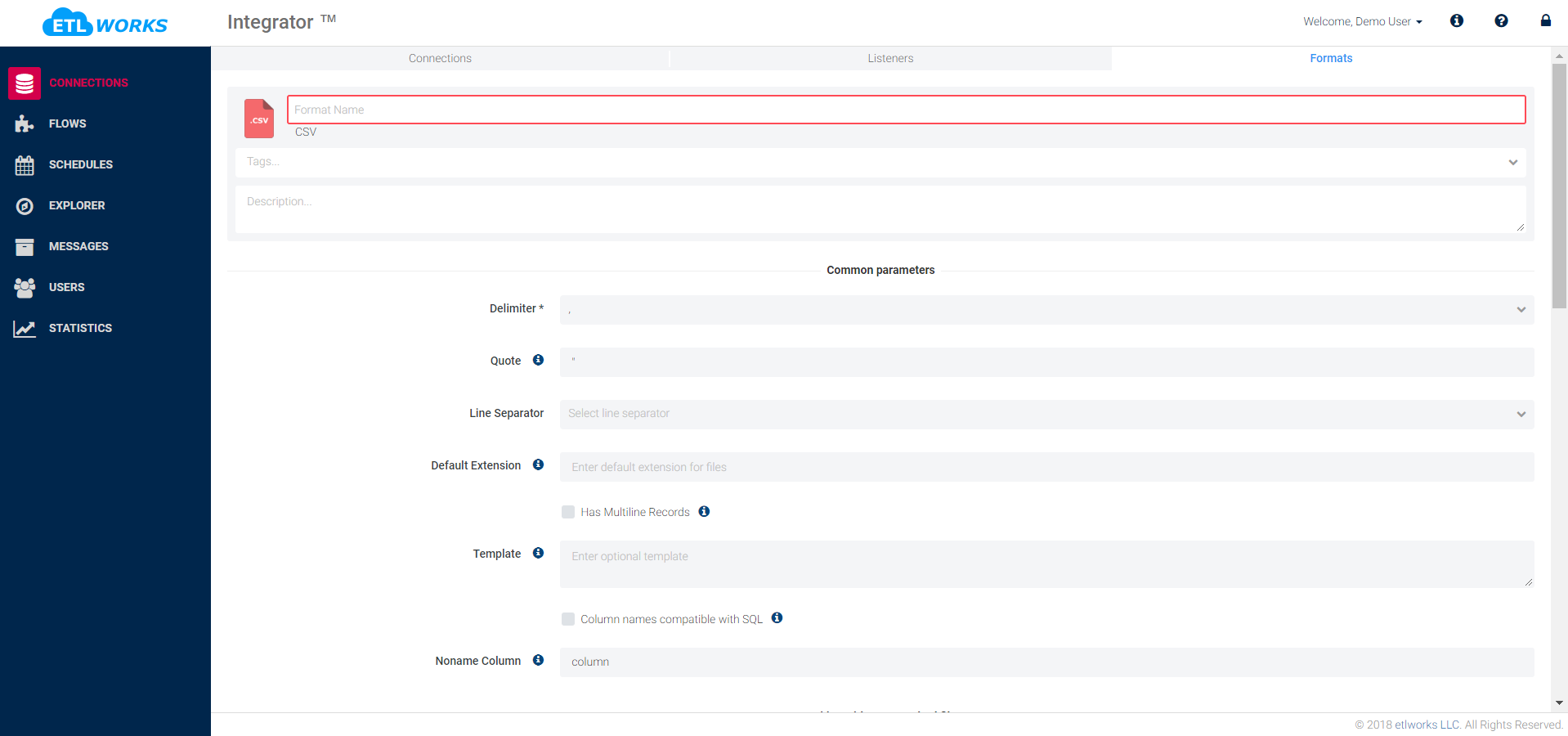 Step 4 After the format has been created you can save it by clicking the Save button.
Managing formats
All saved formats are displayed in a grid on the Formats page and can be quickly filtered by name and type. Formats can be modified, duplicated, or deleted from within the grid.