View data in a grid
To view data in a grid, select the object, such as a table, view, file, web service endpoint, Redis key, etc., and click the View data button on the toolbar. A grid with the chosen data will open up in a separate tab.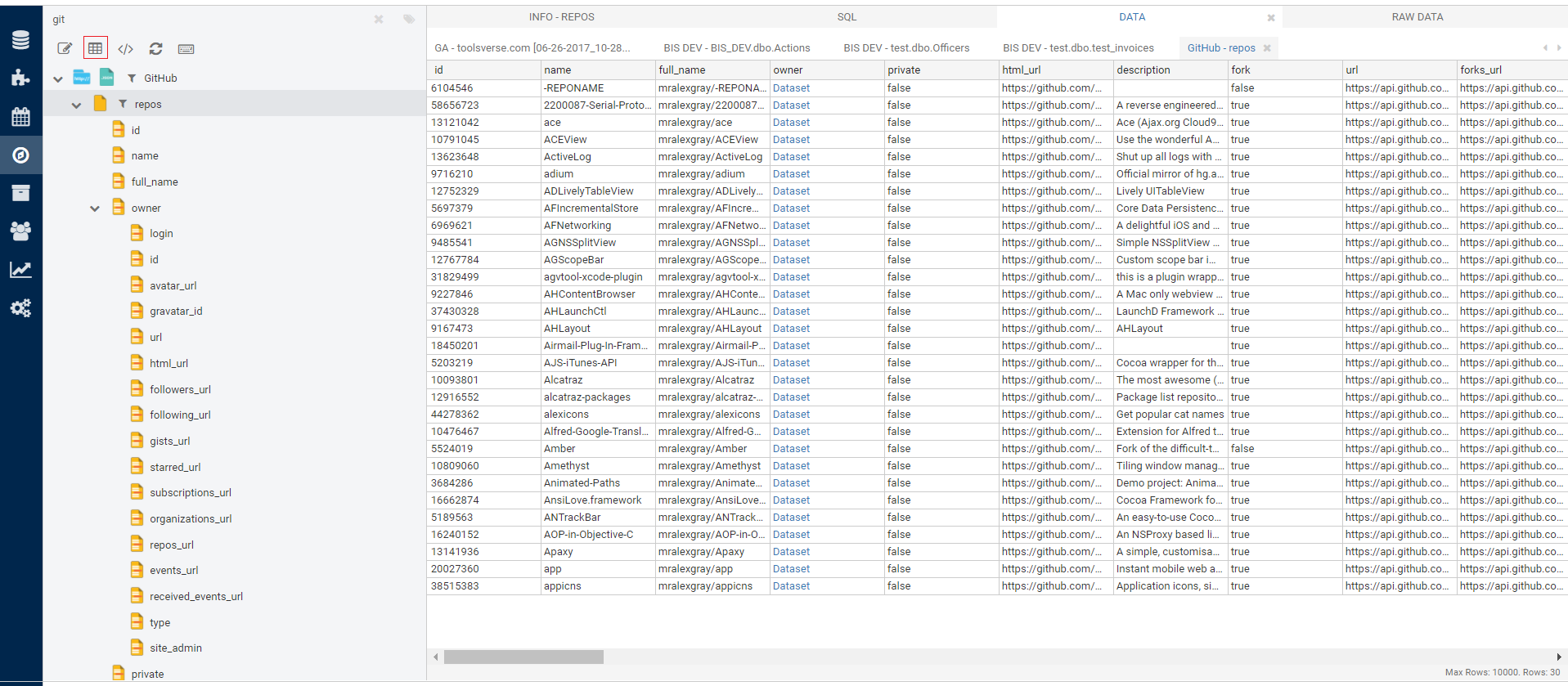 Nested datasets
If a dataset is nested (for instance, most web services return nested datasets), Explorer will display a link with the label Dataset.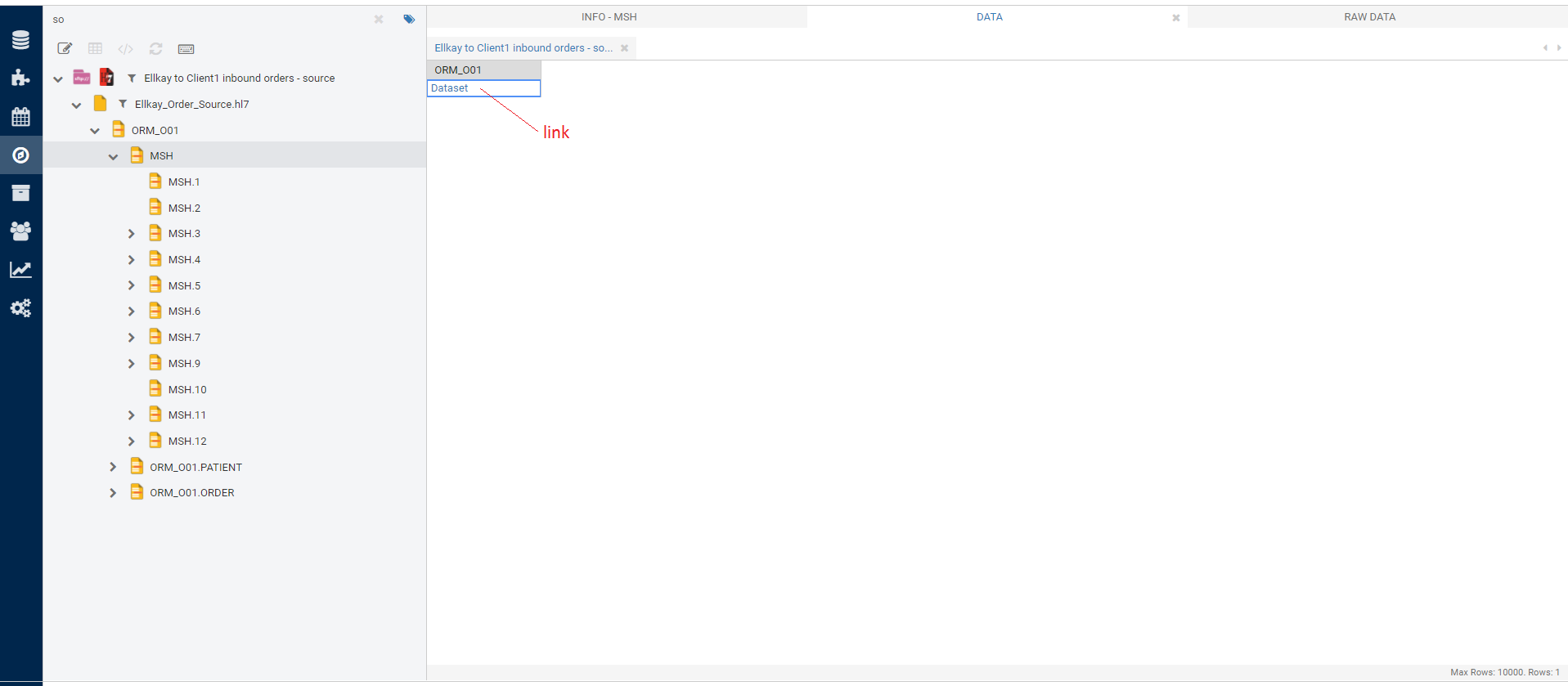 By clicking the link, you can drill down one level.
If you are one level below the root, Explorer displays a Back button and a row from the previous level. Click the Back button to navigate up one level.