Maximum number of rows
The Etlworks Explorer can display up to 10,000 rows for any given dataset.
The maximum number of rows that can be displayed and the actual number of rows displayed are shown on the Status bar at the bottom of the data grid.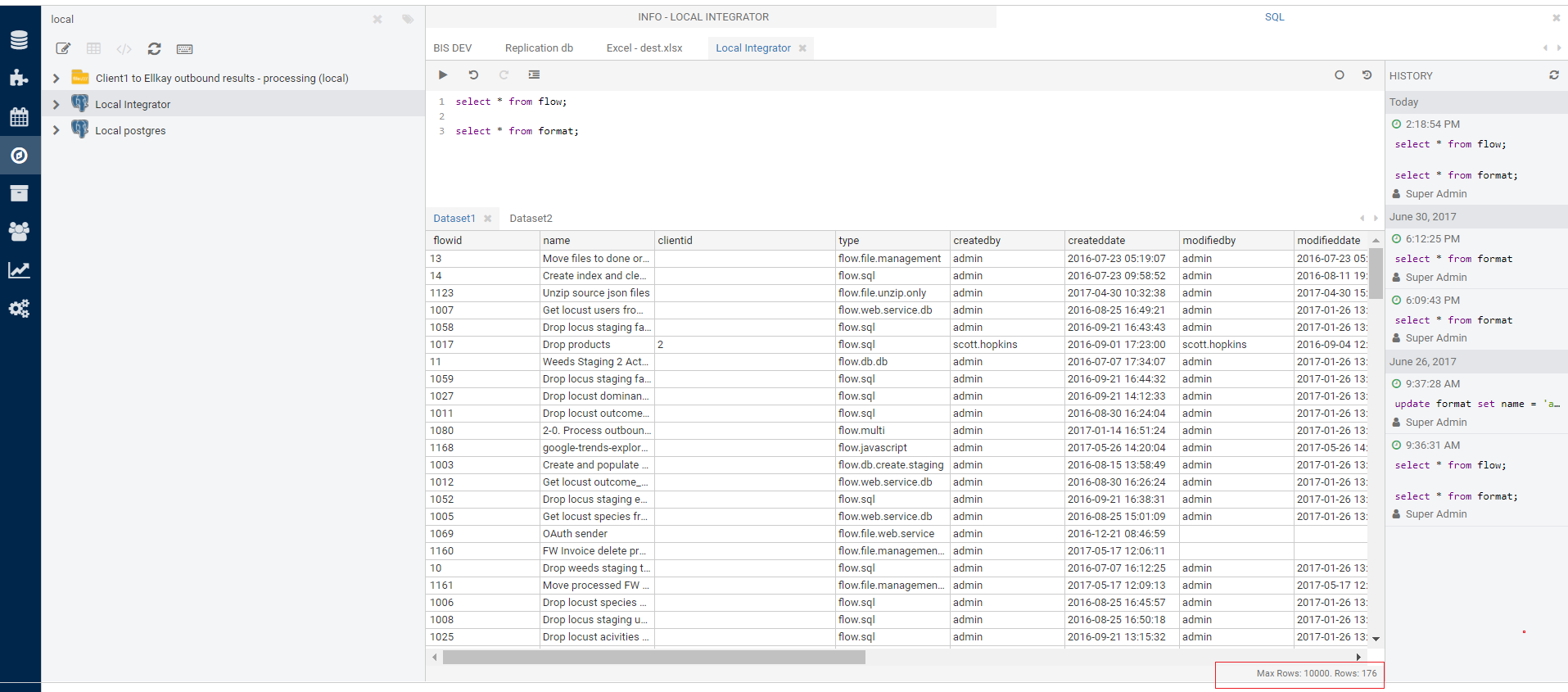 When data is displayed in a grid Format, you can:
Resize the columns
Drag the divider to the left or right of the screen.
Sort by any column
Click the column header to sort by the selected column or change the sort direction.

Select all cells in the grid
Select the grid and press Ctrl+A.

Copy selected cells
Select the cells and press Ctrl+C.