By default, the Etlworks Explorer displays all of the available Connections. You can filter out Connections by name as is true everywhere else. Just enter part or the whole name in the Filter box. After this, only the Connections having the specified string in their names will be displayed.
Similarly, you can filter Connections using tags. Click the Tags filter icon on the far right of the filter box and select or enter the tag name(s). Once tag filtering is applied, the Tags filter icon will change color to blue. Only Connections having the selected tag(s) will be displayed.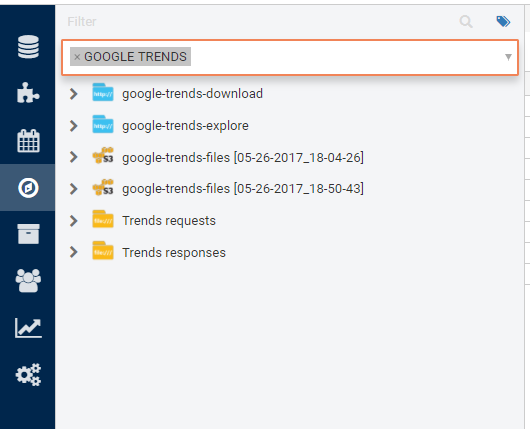 If Sticky filters are enabled, the Etlworks Explorer will remember the regular and tag filters you have entered and will keep them active.