As previously mentioned, the output from most of APIs and web services is nested. For example, when an ORDER is returned from an API, it contains information about the order itself, as well as all items included in the order.
When Integrator reads a nested data object, it parses it and represents the fields in a tree-like structure: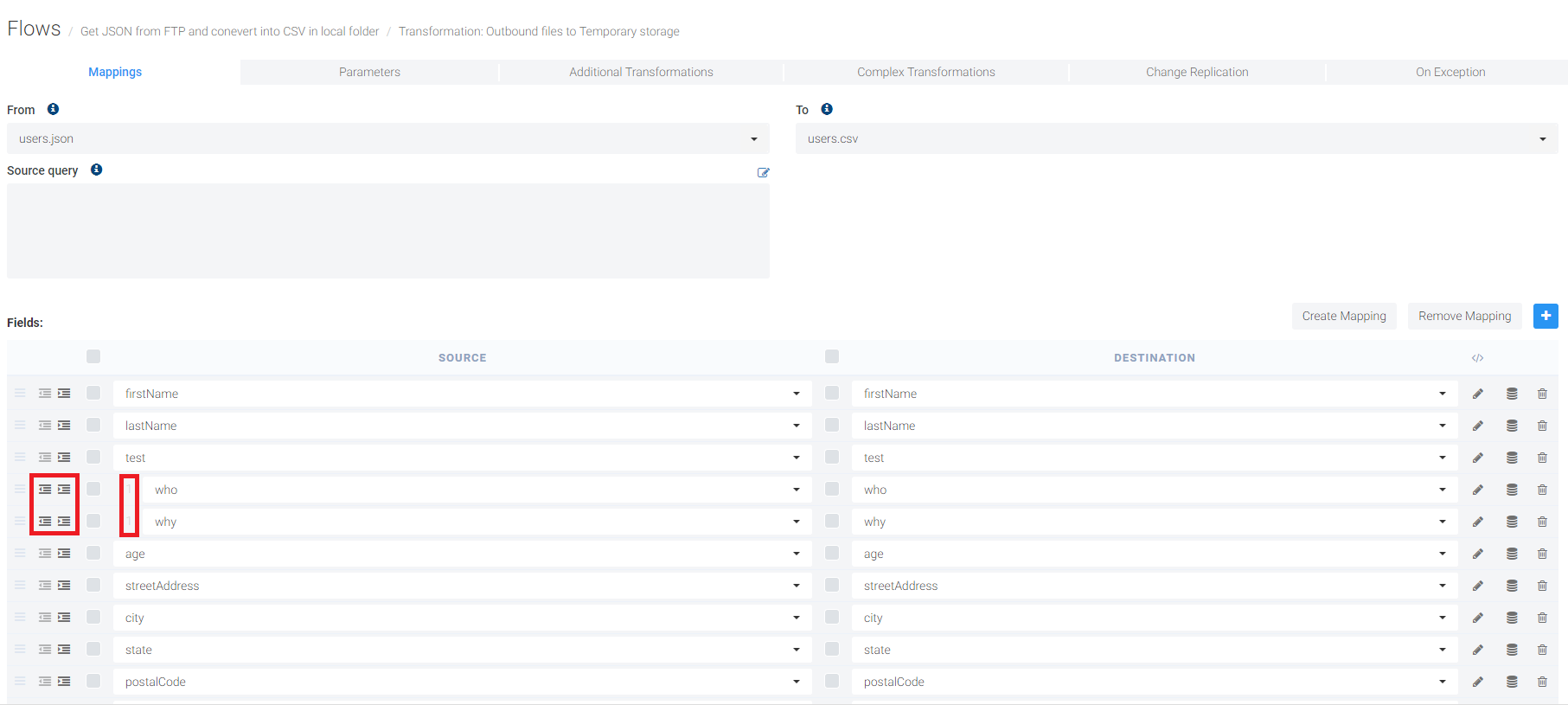 As you can see in the figure above, the dimensions (inner datasets) are test and phoneNumbers.
The initial mapping was created by clicking the Create Mapping button.