This function is only available to customers with dedicated instances. Only a SuperAdmin user has access to Configuration.
To configure Integrator, open the Configuration window. Select a category in the left navigational bar.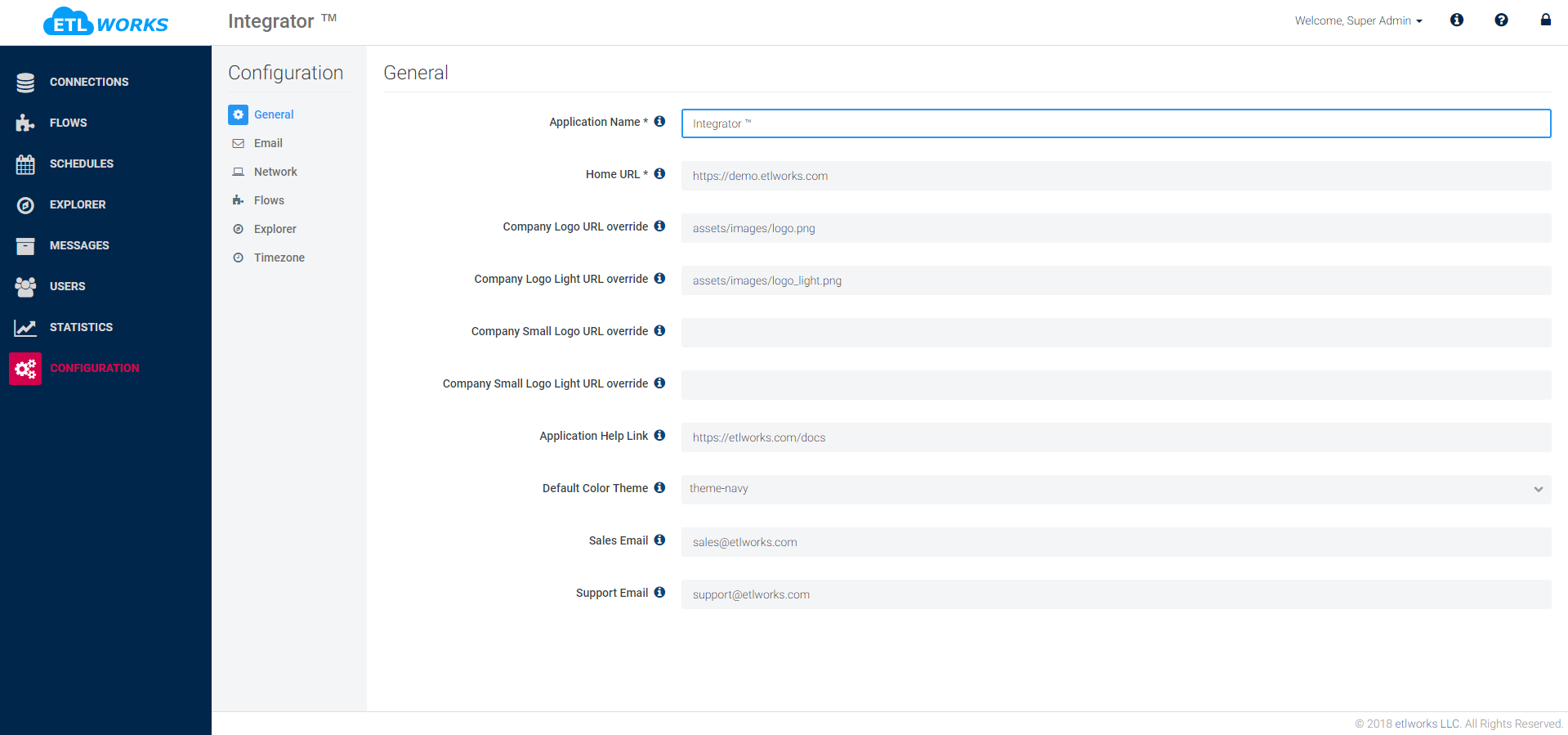 Configuring the appearance and links.
Select the General category to configure appearance, links and the default email addresses.
You can change:
The application name (the default is Integrator).
The Company Logo (large, small, and override for the blue-on-blue color themes).
The default color scheme.
...as well as other parameters.
Configuring Email
Select the Mail category to configure the SMTP server parameters for sending emails, as well as email templates.
Configuring the Network
Please contact Etlworks support before making any changes in this category.
Select the Network category to configure how the service works, in case there is a multi-node cluster deployment.
Configuring Explorer
Select the Explorer category to configure the maximum number of records which can be displayed in Explorer, as well as the maximum number of items that can be displayed in SQL history
Configuring Timezones
Select the Timezone category to configure the Server and Account timezones.