Change user preferences
To change user preferences, log in to the Etlworks Integrator, click Account at the top of the screen, and then click Preferences.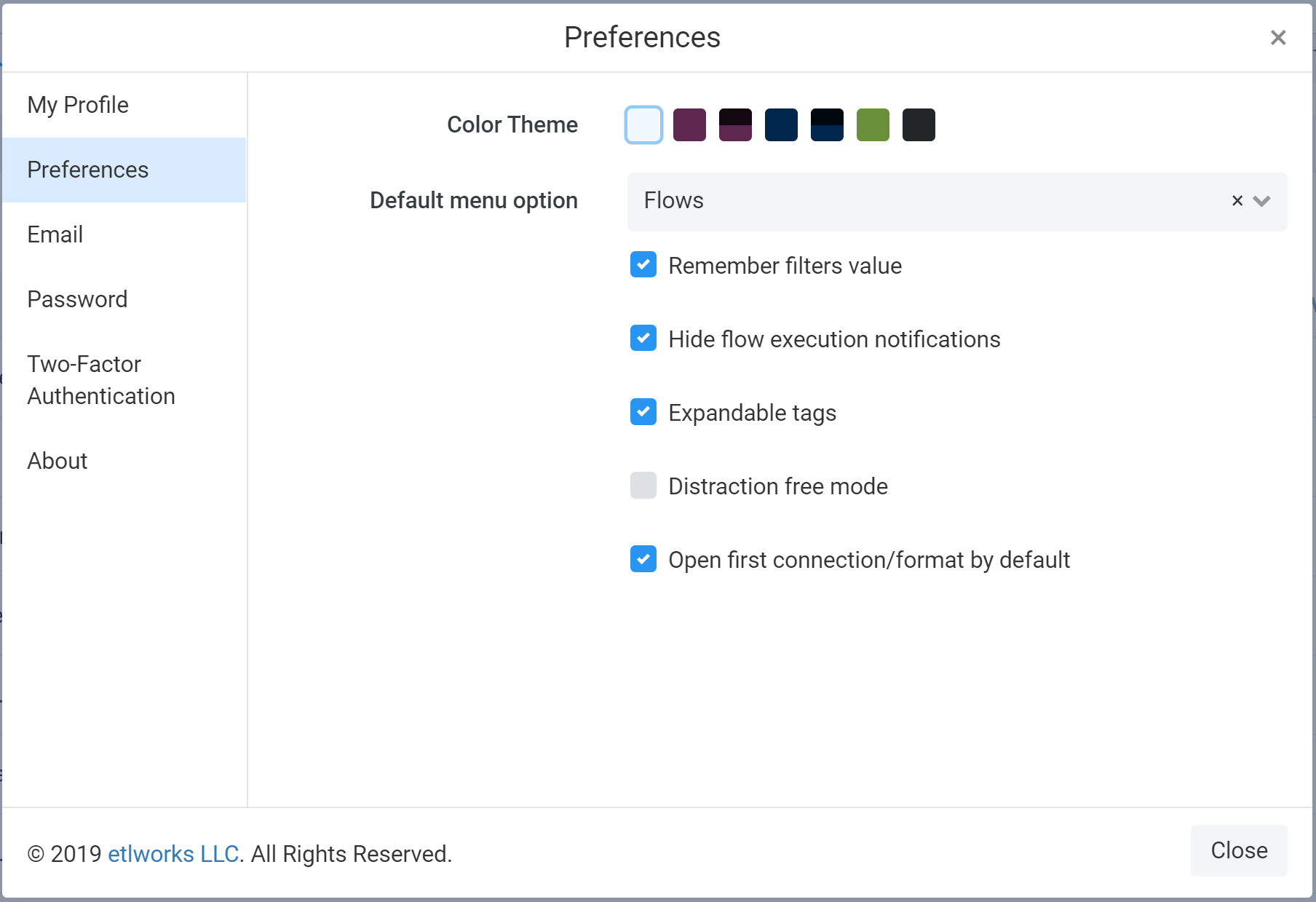 Available options
Color Theme: includes a set of color themes.
Default menu option: the default menu option when you log in to the Etlworks Integrator.
Remember filters value: enables sticky filters.
Hide flow execution notifications: disables Flow execution notifications.
Expandable tags: allows expandable/collapsible tags.
Distraction-free mode: switches the user interface to a more compact, distraction-free mode.
Open first connection/format by default: if enabled, the first Connection/Format/Listener will be automatically selected when the user opens the Connections window.