The Etlworks Integrator is a web application with an intuitive and easy-to-use user interface.
Elements of the user interface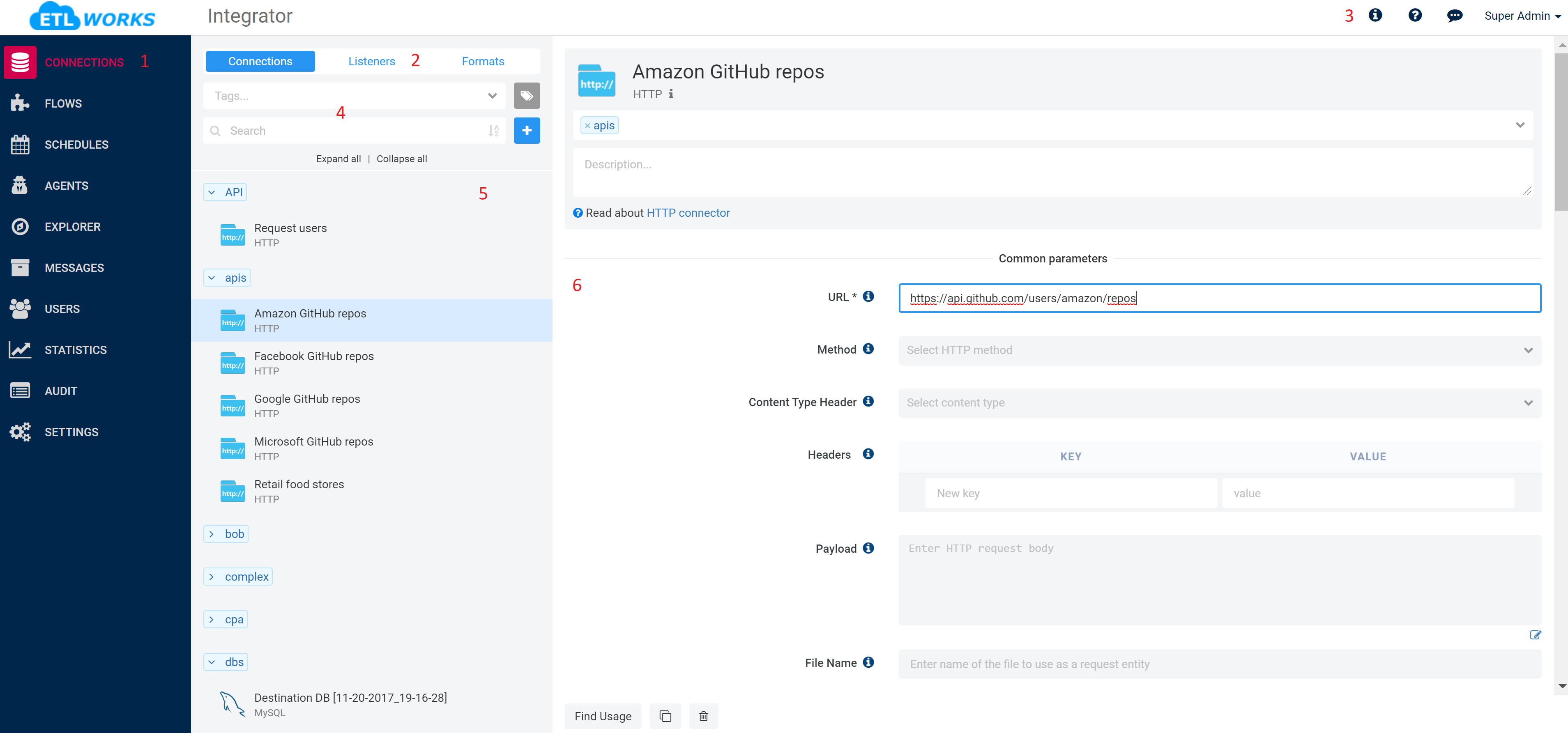 Left navigation side panel: contains menu items such as Connections, Flows, Schedules, Agents, etc.
Tabs (not always available): include Connections, Listeners, and Formats.
Top navigation bar: contains support pages such as About, Help, Feedback, and Account.
Filters and Tags: accessible on the upper right corner of the UI.
Grid: displays Connections, Formats, Listeners, Flows, Schedules, etc.
Editor: the main section.
Collapse the left navigation side panel
You can collapse the left navigation side panel by clicking or dragging its edge, as shown in the photo below: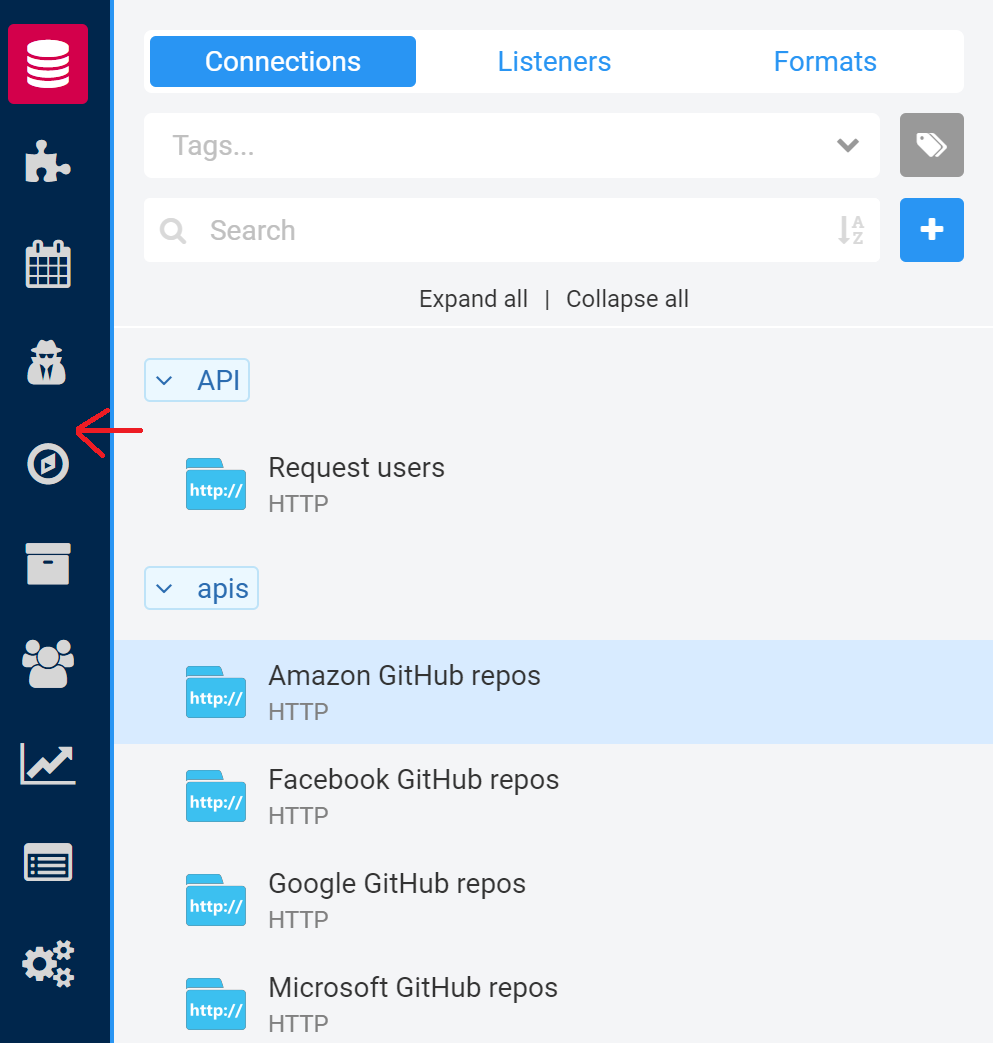 Navigate the user interface
You can use breadcrumbs to navigate back and forward. Also, most of the top-level UI elements, such as grids, contain links to the details screens. You can navigate back from a details screen by clicking Cancel or Back.