Etlworks Integrator is a web application with an intuitive and easy-to-use user interface.
Collapse the left navigation side-panel
You can collapse the left navigation side-panel by clicking or dragging the edge of the side-panel.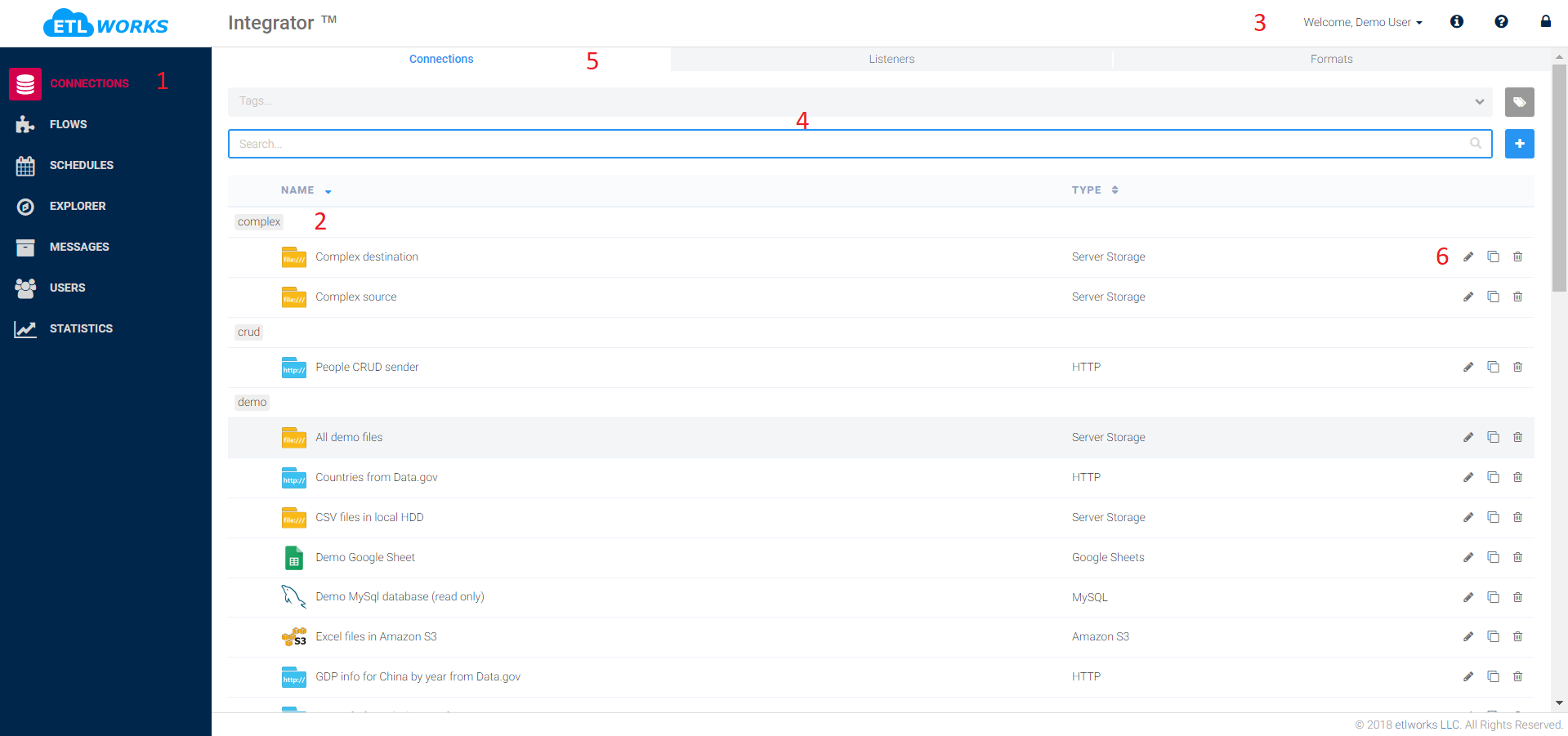 Elements of the user interface
The Left navigation side-panel contains menu items, such as Connections, Flows, etc.
The Grid displays Connections, Formats, Listeners, Flows, Schedules, etc.
The Top navigation bar contains User Preferences, About, Help and Log Out.
Filters and Tags.
Tabs.
The Grid control elements, such as Edit, Delete, Duplicate, etc.
How to navigate
Most of the top-level UI elements, such as grids, contain links to "details" screens. You can navigate back from a details screen by clicking the Cancel or Back button.