The Etlworks Integrator is a web application with an intuitive and easy-to-use user interface.
Elements of the user interface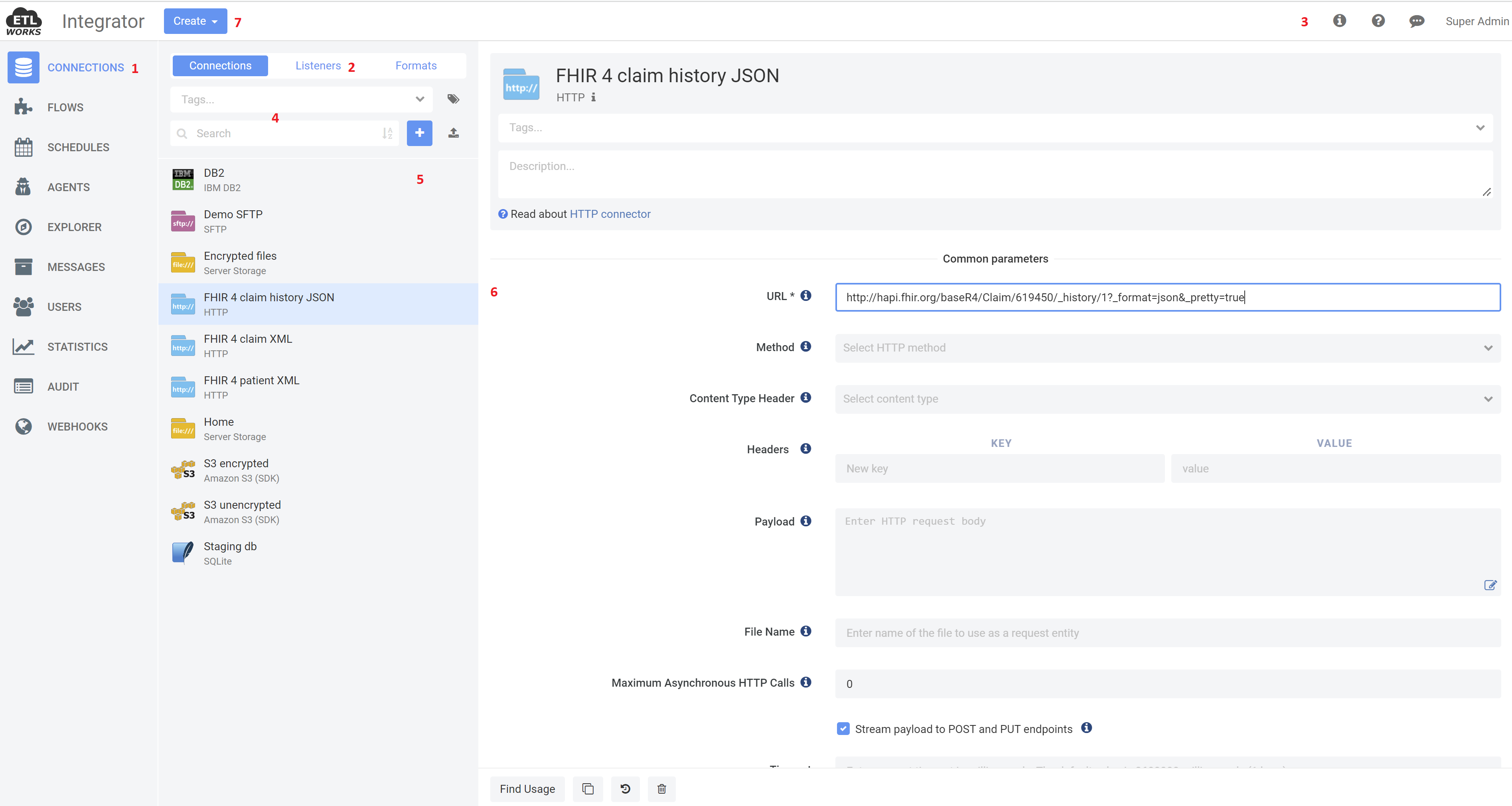 Left navigation side panel: contains menu items such as Connections, Flows, Schedules, Agents, etc.
Tabs (not always available): include Connections, Listeners, and Formats.
Top navigation bar: contains support pages such as About, Help, Feedback, and Account.
Filters and Tags: accessible on the upper right corner of the UI.
Grid: displays Connections, Formats, Listeners, Flows, Schedules, etc.
Editor: the main section.
Create objects button.
Collapse the left navigation side panel
You can collapse the left navigation side panel by clicking or dragging its edge, as shown in the photo below: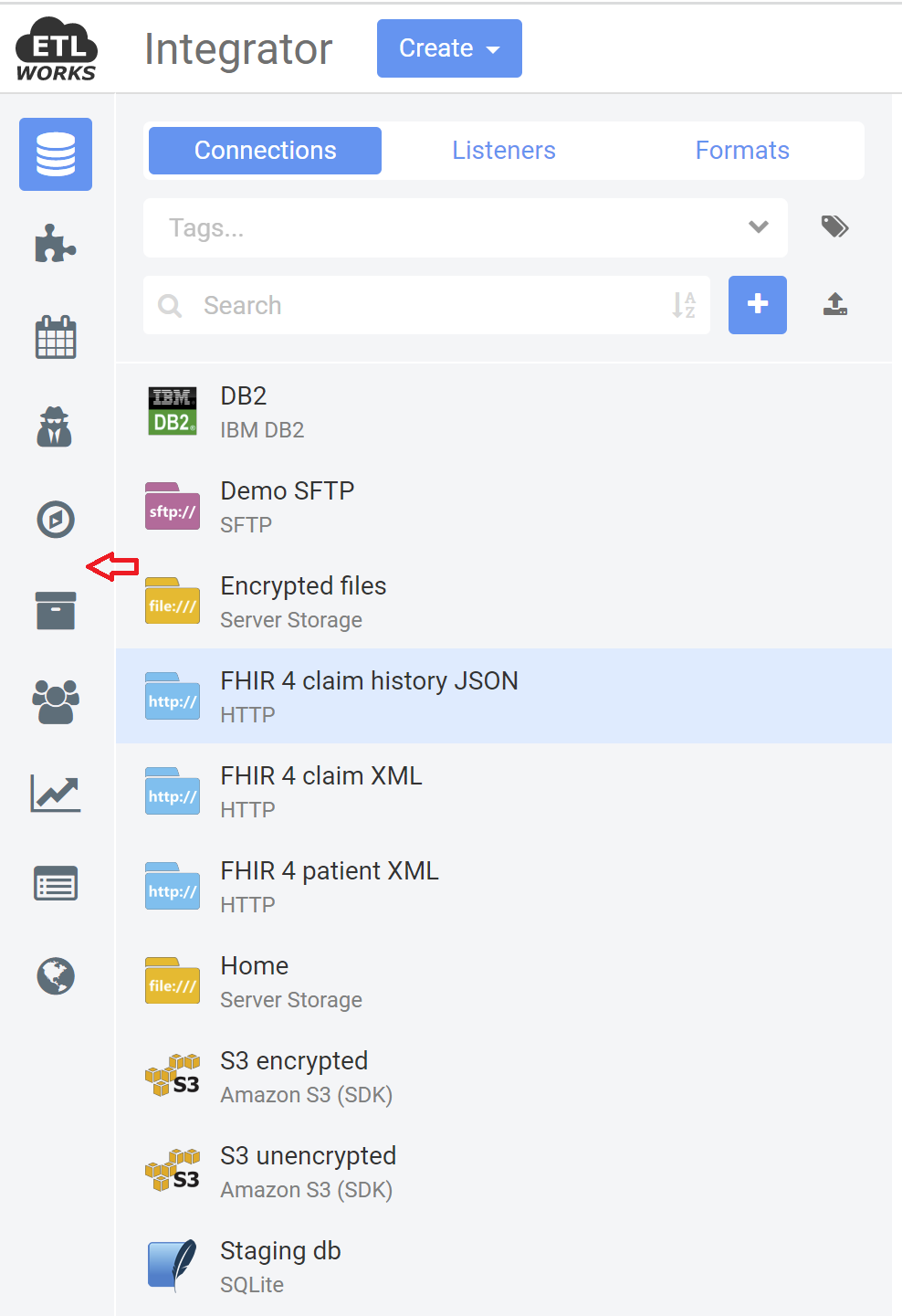 Navigate the user interface
You can use breadcrumbs to navigate back and forward. Also, most of the top-level UI elements, such as grids, contain links to the details screens. You can navigate back from a details screen by clicking Cancel or Back.
Get help
Click ? in the top navigation bar.

Select either Documenation or Help.
Helpopens an overlay window which can be used to search for information in the Documentation or for submitting questions to support.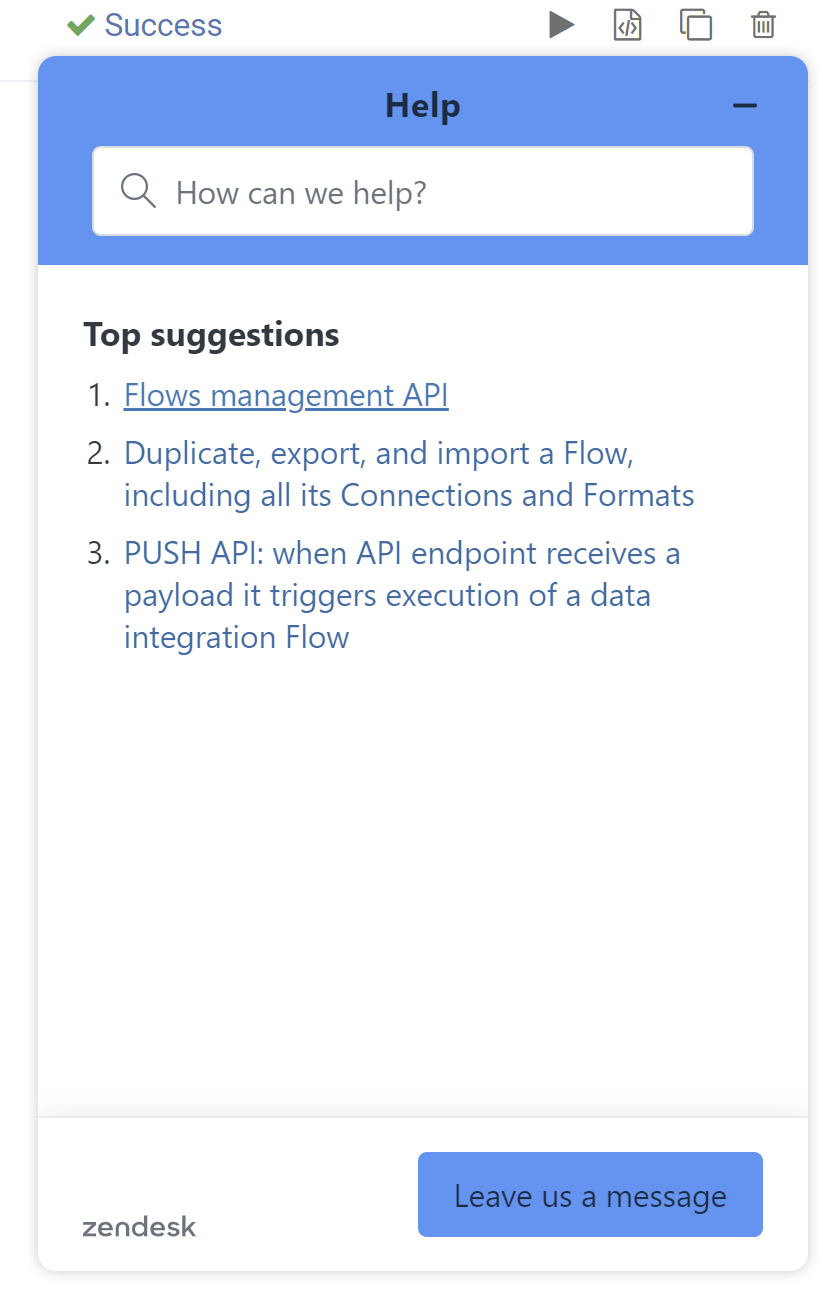 Access billing account
Follow this instruction to access your billing account and subscriptions.
Alternatively, click your account name in the top right corner, then click Billing Account.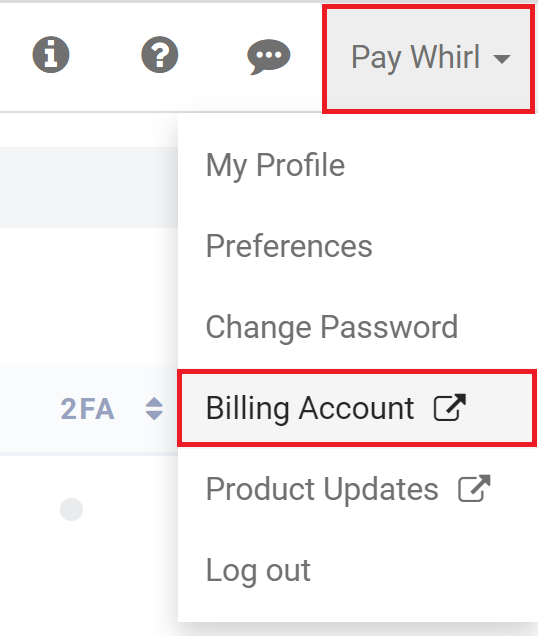 Access product updates (changelog)
To access information about product updates from the Etlworks app click your account name in the top right corner, then click Product Updates.