Explorer records the history of executed SQL statements, as well as who executed them, the result (success or error), and the time.
The history is recorded separately for each connection, but is shared between users.
A user can copy SQL from the history sidebar to the editor's window.
To toggle the history sidebar, click the Hide/Show Execution History button on the SQL editor toolbar.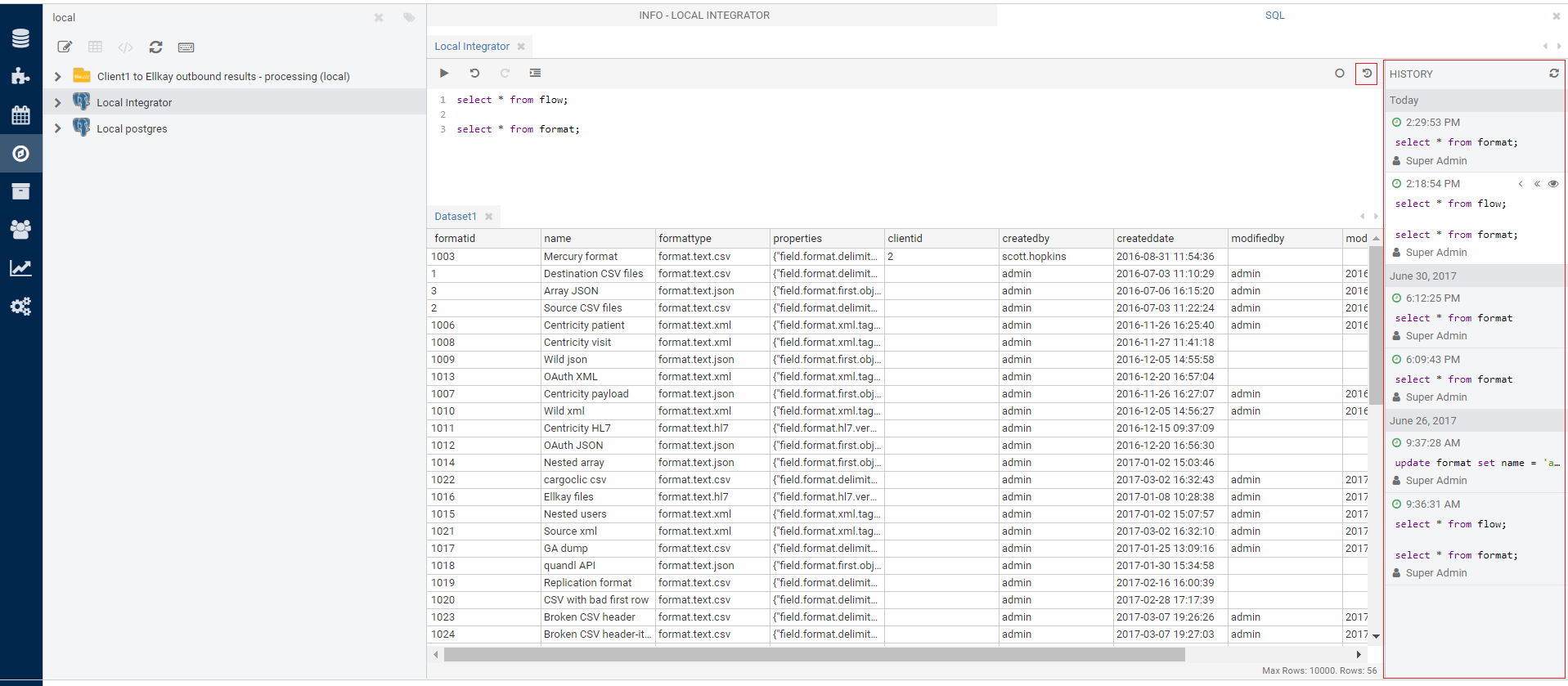 There are 3 buttons available for each entry in SQL history:
Copy to Editor - inserts text into the current position in the editor.
Move to Editor - replaces the current text in the editor.
View - opens a pop-up window that displays the SQL.
Code editor with a history side bar