Delete a single file
To delete a file associated with a Connection:
Step 1. Select a Connection that supports files.
Step 2. Drill down to the particular file.
Step 3. Click Delete file on the toolbar.
Step 4. Confirm that you want to delete the selected file.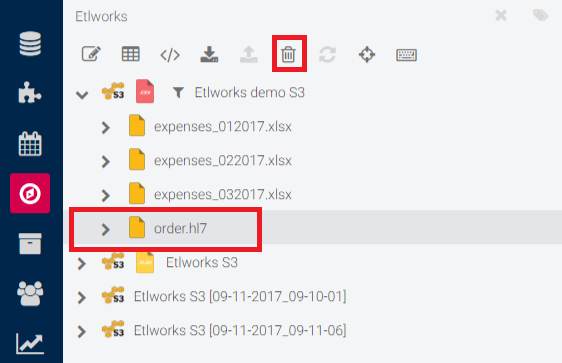 Delete multiple files
Step 1. Expand the Connection Files from the left side panel of the Etlworks Explorer.
Step 2. Select files to delete.
Step 3. Click Delete Selected.