In the Etlworks Explorer, you can upload local files into any available file storage or cloud storage, including the server storage.
Local files refer to files in a storage device attached to your computer or on a network device available from your computer.
Step 1. Open the Etlworks Explorer and select the Connection you want to upload local files into. It can be any available file storage, cloud storage, Redis, or POST/PUT HTTP endpoint Connection.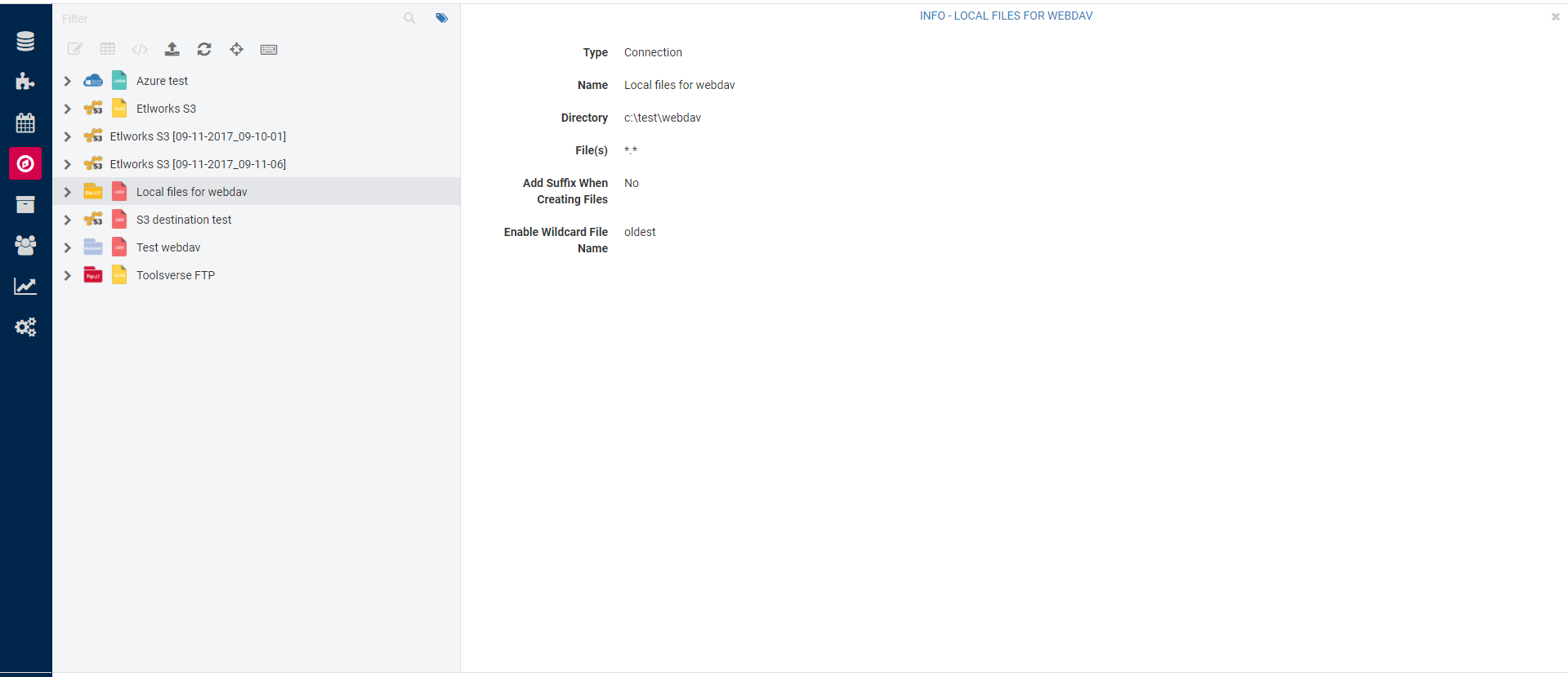 Step 2. Click Upload Files.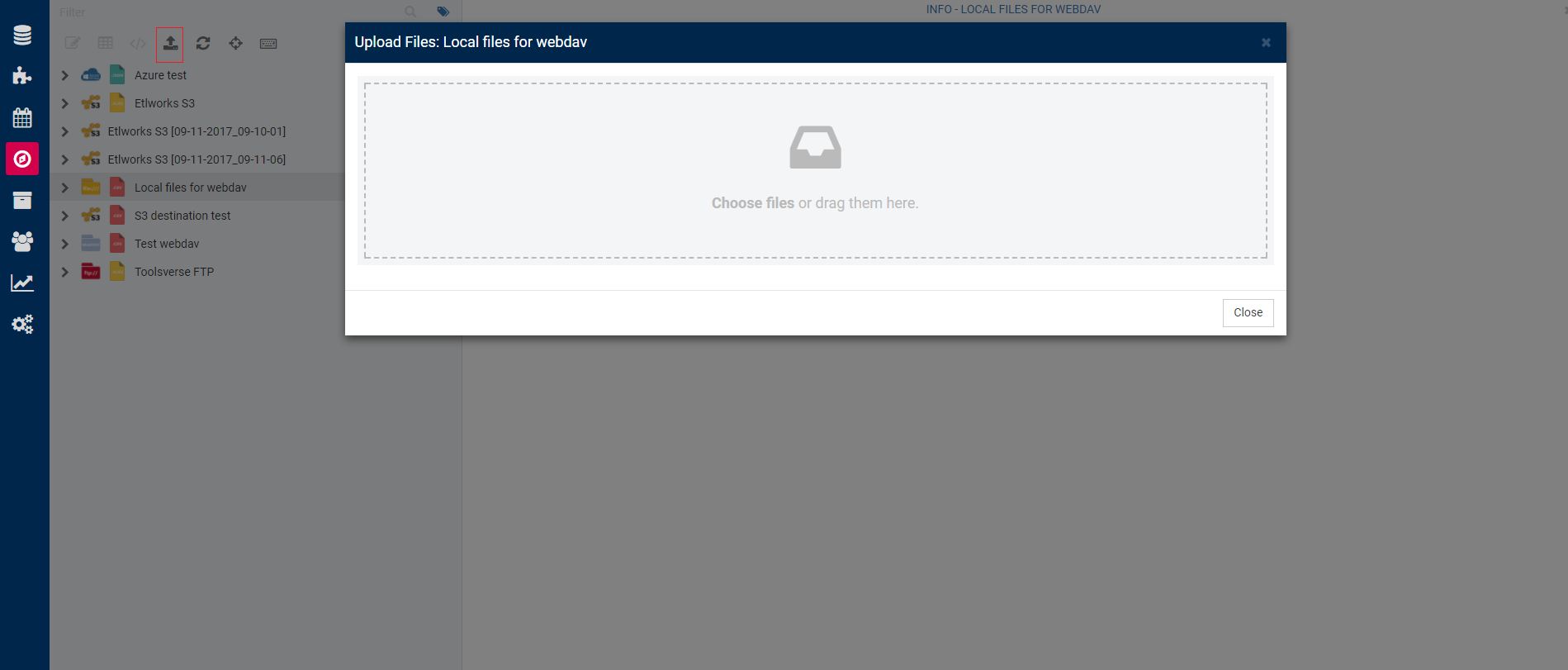 Step 3. Drag and drop one or more files into the drop zone, or click Choose Files and select files to upload. The Etlworks Explorer will start uploading the files immediately and will display upload progress.
Each file will be uploaded separately.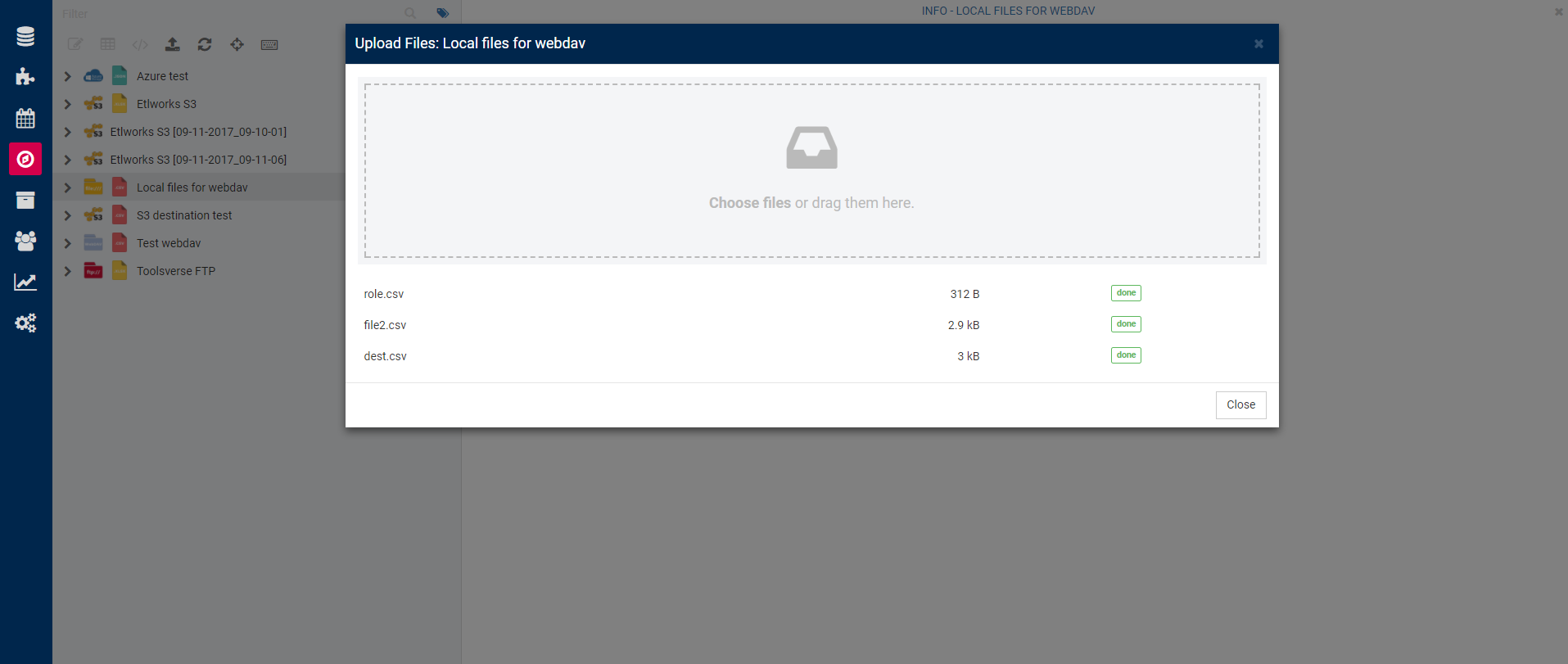 The maximum size of a single file which can be uploaded is 10 Mb. Please contact Etlworks if you need to upload bigger files.
Step 4. Close the drop zone and click Refresh to see just the uploaded files.