Overview
You can use any Database to... Flow type to extract data from Azure Synapse Analytics, transform and load it into any destination.
Process
In Flows click Add flow, type in database to in Select Flow Type, and select the appropriate flow type depending on your destination.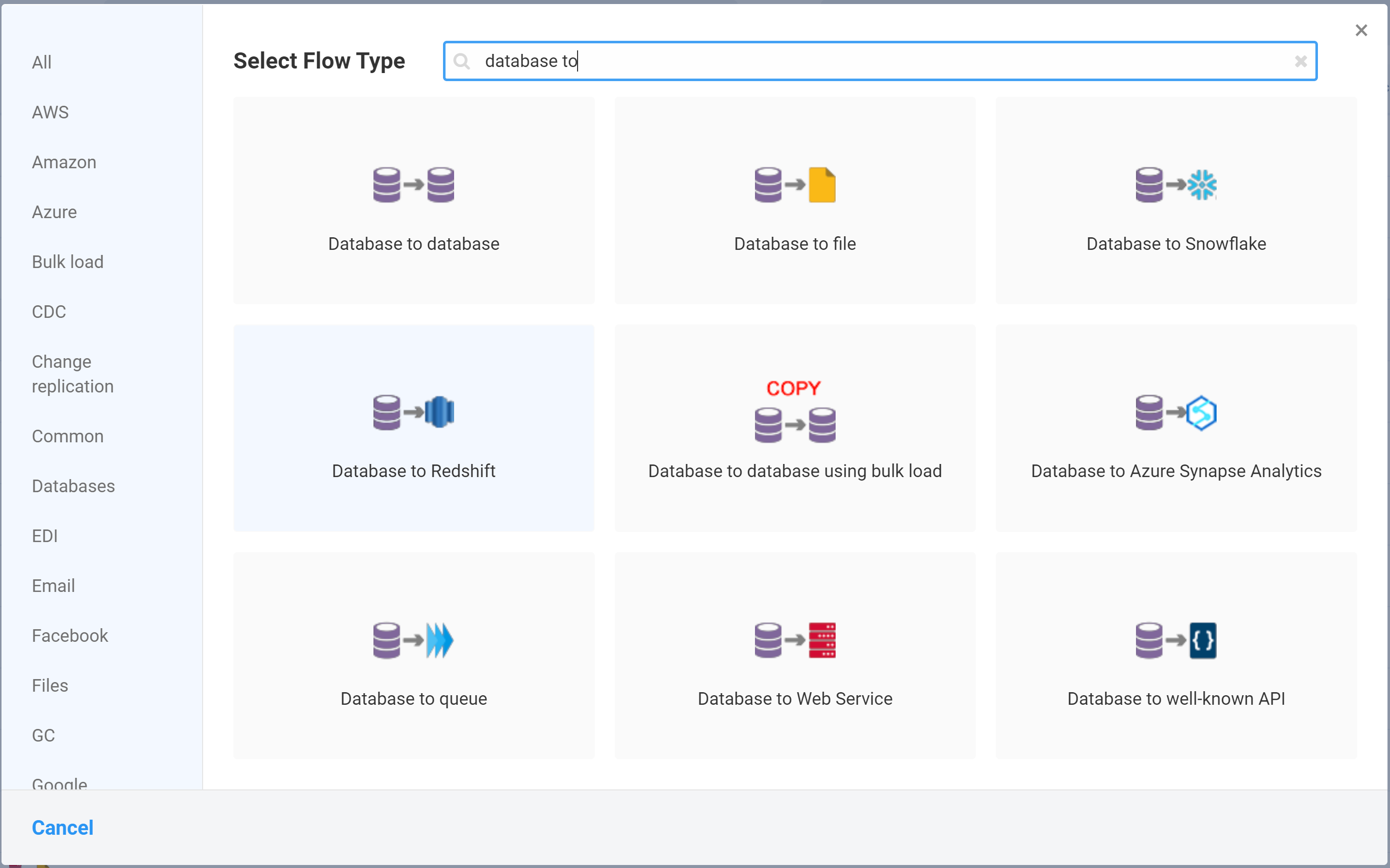 Read more about ETL flows when the source is a relational database.